You are probably asking yourself what WooCommerce shipping is, and we are here to answer that question and provide you with a list of the best WooCommerce shipping plugins you can find in 2022. If you haven't heard anything about WooCommerce shipping plugins before or about WooCommerce in general, let us first define what WooCommerce is.
WooCommerce can be simply defined as a customizable open source e-commerce platform built on WordPress. In addition, this platform will also allow you to offer specific shipping options. For example, you can set up specific shipping options for visitors from different geographic regions. There are no rules or exceptions when it comes to WooCommerce shipping because you have many plugins that can provide you with different options, and now we are going to explore all the options and features that you can be offered with.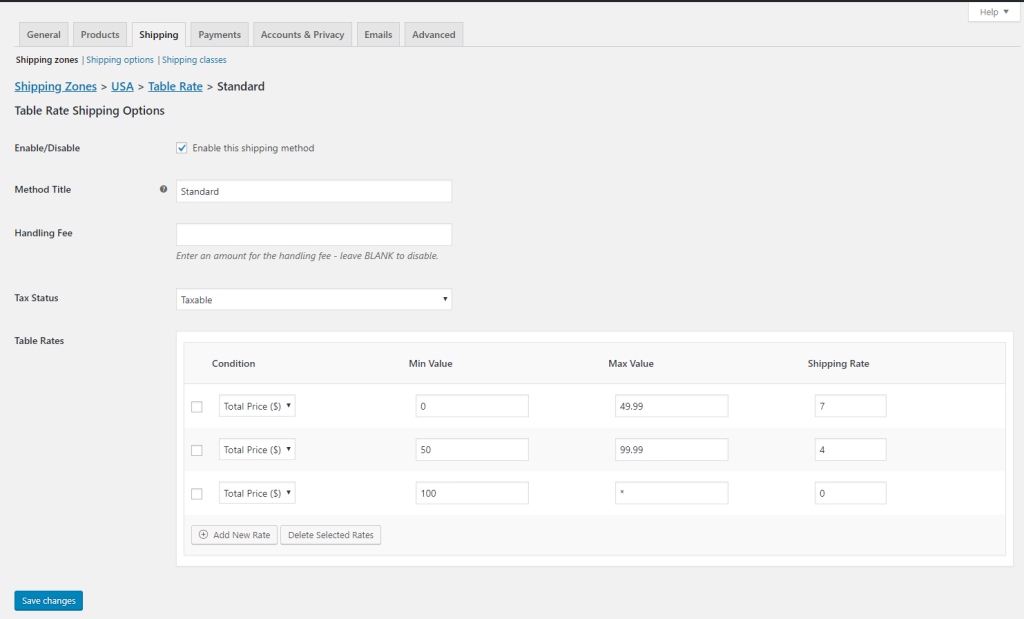 The first plugin comes with a free version and the PRO version. The free version of Table Rate Shipping for WooCommerce offers you tiered or conditional shipping. You can determine your shipping rate based on weight or the total price configured according to the minimum and maximum prices. But, besides this, you can also add some additional shipping rates according to your preferences.
This plugin is easy to use and integrates well with WooCommerce shipping zones. You can include or exclude taxes and set up multiple tiers. If you are unhappy with the free features and want more, you can head to the PRO version. WooCommerce Table Rate Shipping Plugin in its' PRO version offers you unlimited amounts of shipping zones and rates, a chance to ship per item or to ship per weight, and setting up your shipping by country and state or postcode.
You can take complete control of your actions with this plugin. Also, you can choose to create user rules and add a handling fee. Every shipping method is available; nothing is off-limits to you. Possibilities are endless with the PRO version!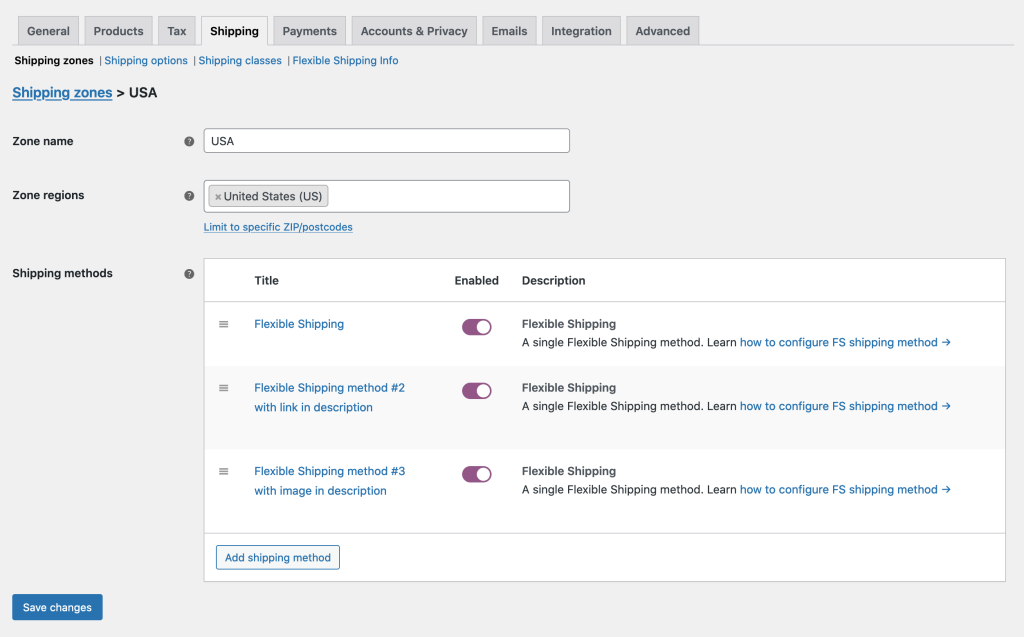 The following plugin on our list is Flexible Shipping. You can calculate the shipping costs by two criteria: weight and cart total. Also, you can add a handling fee for people who reach a specific value and create COD, aka Cash On Delivery shipping method. In addition, you can also add an insurance cost for people who get a particular value so you can choose which one you want to add.
Would you like a title and description of the desired delivery method? And you can get that too by installing and choosing this plugin. Summing up the costs and free shipping over amount override is an option. If you think something is complicated and you won't figure it out, you don't have to worry because there are built-in tutorials so that you won't encounter any problems.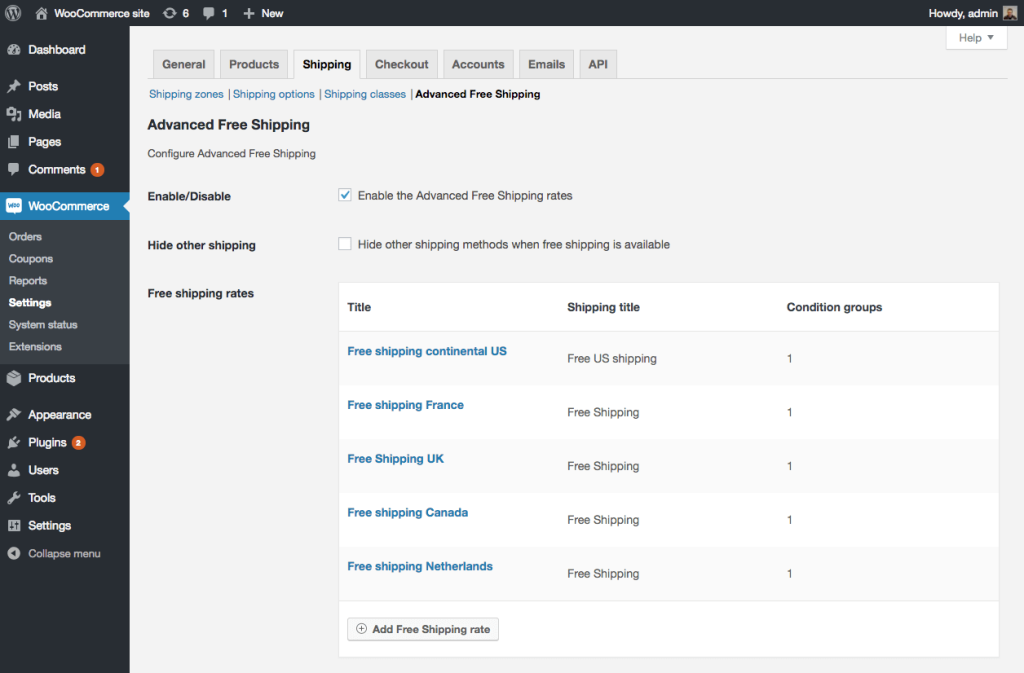 Using this plugin, you have complete control. You can set up your own advanced rules to decide when you want your customers to have free shipping rates. WooCommerce Advanced Free Shipping plugin allows you to add shipping costs to shipping prices based on weight, item, or even add an additional handling fee. You can also create shipping zones and set up tax status. With this plugin, you have numerous options to choose from as it has many practical and efficient features to help you not stress and work faster and easier.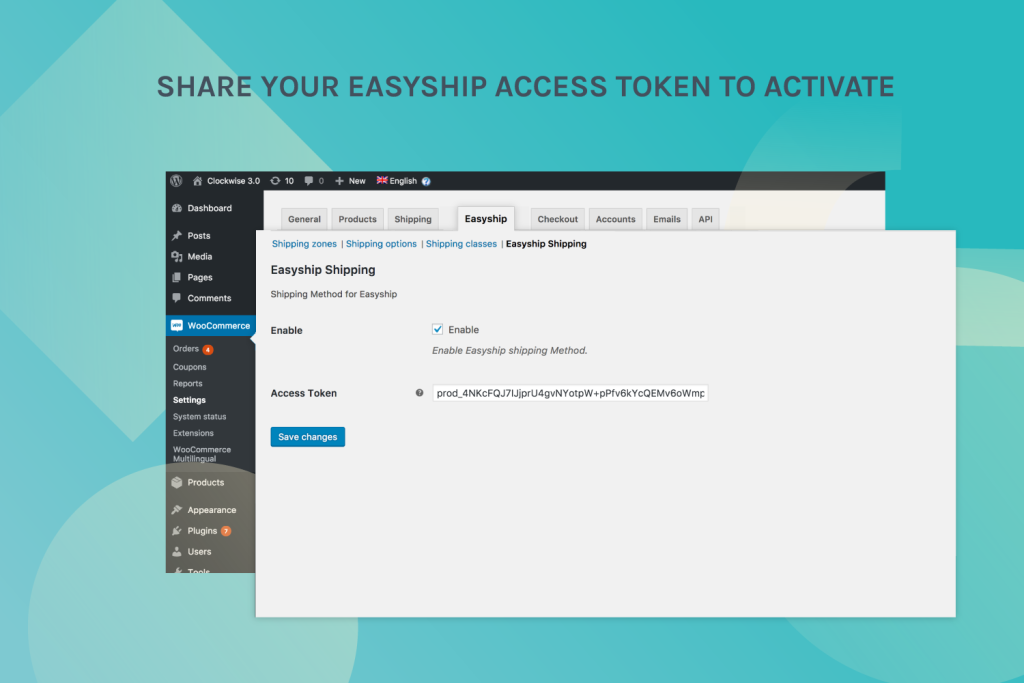 This plugin is great for smaller and new businesses because it is free, and you must pay your shipping costs. With Easyship, you can find pre-negotiated shipping solutions from couriers anywhere in the world or even offer your own. Your customers can choose their shipping options and find out the price, delivery time, and taxes before they even decide to ship anything. You have complete control over everything and can control and manage all your preferred options in one place. If you need a plugin that can help you reach anywhere in the world, Easyship will be your best friend!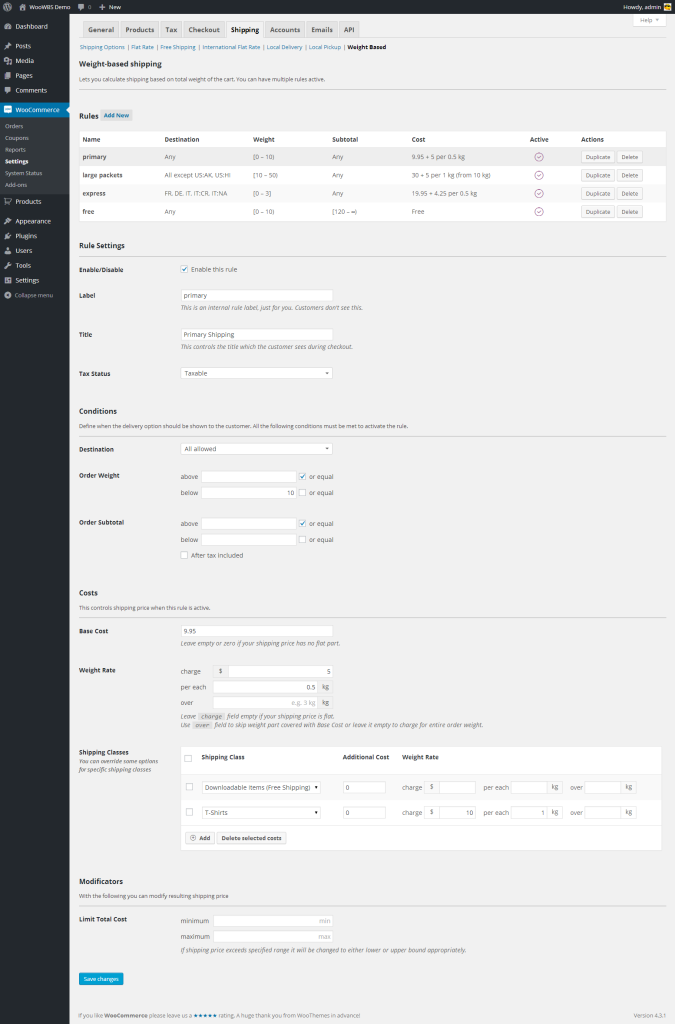 We are ending this list on a simple note with WooCommerce Weight Based Shipping. You can choose to order weight, subtotal, and destination. You have a chance to set up a free shipping threshold and flexible price calculation. If you don't want to complicate things and you want to get a few features that work amazingly, get this plugin. It can be considered a simple plugin, but it is not any less practical and valuable. 
Conclusion
We have talked about the best WooCommerce shipping plugins, and if we had to emphasize one of them, it would be WooCommerce Table Rate Shipping because of its' many efficient and easy-to-use features.
If five plugins were not enough, the sixth plugin worth mentioning would be Order Export, an excellent, simple plugin to extract your data. Now it is your turn to choose whichever you prefer!