AI has become quite a popular thing in the last few years. So has crypto trading. If you deal with cryptos or would like to try, you might want to consider checking out some AI crypto training bots. There are many such bots that can help you deal with crypto. They automate the process similar to how AI stock trading works. Automatic monitoring can also be extremely useful since it's simply impossible for humans to keep track of various numbers all day and night. There are many more benefits to them. Here is a list of the best five AI Crypto Trading Bots to use in 2023:
SmithBot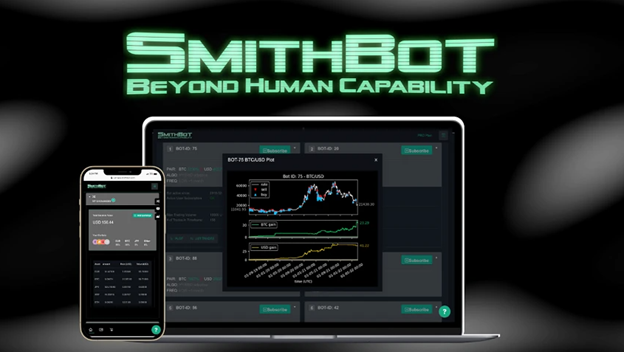 SmithBot is a major rescue when it comes to trading cryptocurrencies. It's a cloud-based platform, and its AI is state-of-the-art. The algorithms it uses without stopping can find you the best trades that have a good chance of profit. The bots are already configured for you, so you don't even have to worry about that. You can compare different bots and clearly see how they are ranked with the help of many filters. You can select the bots you would like as easy as it gets. You can be sure of everything being completely safe, too. Over 100 high-tech reliable trading bots are at your service, and the list keeps growing. SmithBot offers you a centralized dashboard where you have everything you need for cryptocurrency management in one place. A nifty feature is that you can filter you bots by total profits in a chosen time period or year by year, as well as filter them by base symbol or quoted symbol.
HaasOnline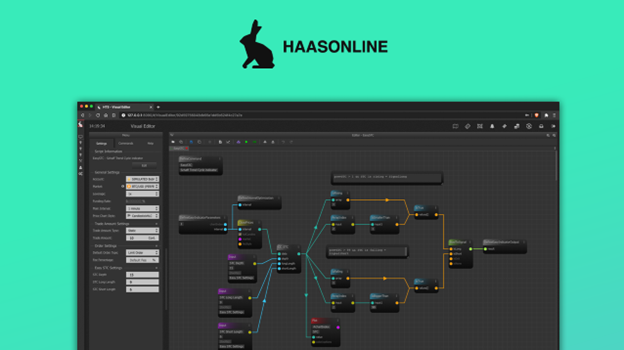 HaasOnline allows you to quickly develop, test, and make use of trade bots in just a few minutes. The powerful backtesting machines can help you hone your trading bots. They do that using actual historical data to find the best combinations used to buy and sell. The configuration you need to do is very little since the tactics the bots use have the help of historical info. So, all you have to do is let them do the work for you, and that's 24/7 if you'd like. Any errors that might happen can be minimized with complete automation of monotonous tasks. Plus, this way you have more time to revise your strategy. HaasOnline can be integrated with Discord or Telegram so you get instant updates on your performance. Not to mention the platform also supports custom trade bots. You can develop those with HaasScript or C#.
Bitsgap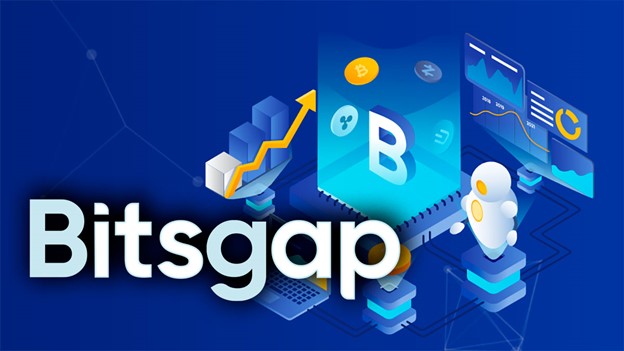 Bitsgap allows you to link every single one of your exchanges and have that in one place. With the help of this feature, carrying out strategies is as easy as it gets, and you can quickly send out your trading bots across platforms all at the same time. Best of all, you can see how different rates from multiple digital currency markets compare one to another. Keeping an eye on your investments is also possible through a demo account. It's open to more than 10,000 cryptocurrency trading pairs and has integration with 30 exchanges. The interface is quite user-friendly so even the most inexperienced crypto traders will be able to find their way around Bitsgap.
3Commas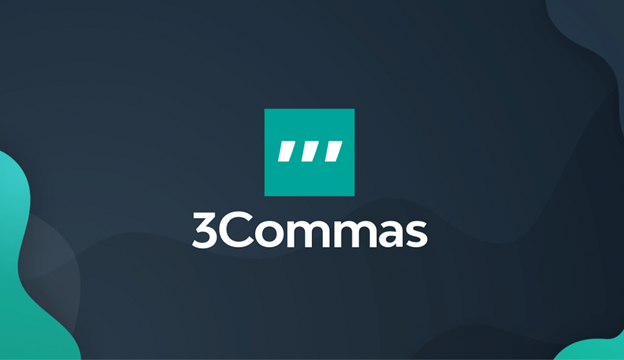 3Commas is another crypto trading bot platform. The only way it interacts with exchanges is by API keys, meaning safety is the number one priority and your wallet is as secure as it can be. Its dashboard is intuitive, and you can easily visualize what and when to optimize, and how exactly your trades are doing. You can use it on 18 popular cryptocurrency exchanges. A nifty feature 3Commas has is that you can opt to follow signals given by other traders so you can imitate strategies that work. Multiple accounts can be added to your dashboard where you can track your performance and take a look at your daily PnL.
CryptoHopper

CryptoHopper is the last AI-powered platform for crypto trading on this list. It has many features and puts together social trading, dashboard functions, investment managemen, and more. It allows you to trade with up to 75 different cryptocurrencies and supports 9 popular exchanges. With CryptoHopper, you can both make and test your own bots. With its help, you can backtest bots, and personalize your indicators. The user interface is simple and clean. Naturally, the bots can be set to automatically trade whenever you want them to.
Conclusion
Manual trading with cryptocurrencies can be quite a hassle. Thankfully, there are many AI bots you can use to completely automate the crypto trading process. Tracking everything all of the time, as well as looking at numbers day and night all by yourself is tedious. However, there is a quick and easy solution. SmithBot takes the number one spot for a reason, as it's the best value for money in the world of AI crypto trading.