---
What is Keyboard Chattering?
---
A mechanical keyboard double typing is also referred to as Keyboard chattering. The keyboard chattering is also referred to as Keyboard bounce. In a keyboard chattering, a keyboard input registers multiple inputs when you press the key once. This can end up quite irritating for both gaming and typing.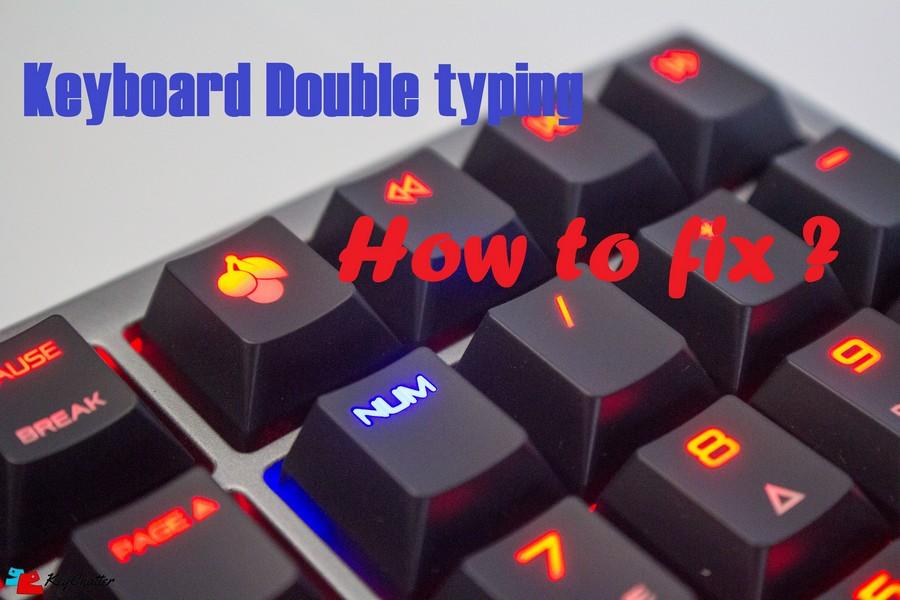 A mechanical keyboard double input can happen in an older keyboard and can indicate that the keyboard is getting older. However, in certain cases, this can even happen in the new keyboards. In most of the circumstances, the keyboard chatter is observed in a keyboard that uses the Cherry MX clones switches or the cheaper versions of the Chinese key switches. However, it should be remembered that the keyboard chatter can also happen in branded keyboards and key switches. 
---
What Can Cause Keyboard Chatter?
---
Keyboard chatter or mechanical keyboard double input can happen due to several reasons and that is exactly why it is quite difficult to find the fix for mechanical double typing.
The video here should perhaps provide you a better information on how to fix mechanical keyboard double typing: 
Conclusion
Keyboard chattering or keyboard bounce, also known as keyboard double typing can be caused due to a wide range of reasons. The tips we have shared here should help you arrive at the best possible resolutions to fix the concern and help you get access to an enhanced performance.