If you are someone who has begun using the gaming keyboards only recently, you would be confused with a few technical jargons used with respect to the keyboards. One such technical term that you might get confused with can be Macro Keys. We thought of finding out what are Macros and how you can use Macros for improving the functionality of your keyboard keys. 
---
What are Macro Keys?
---
Macro keys are an excellent option for providing you with a perfect solution for the gamers for improving the performance of the keys. In fact, macro keys make your gaming a little easier and simpler to handle.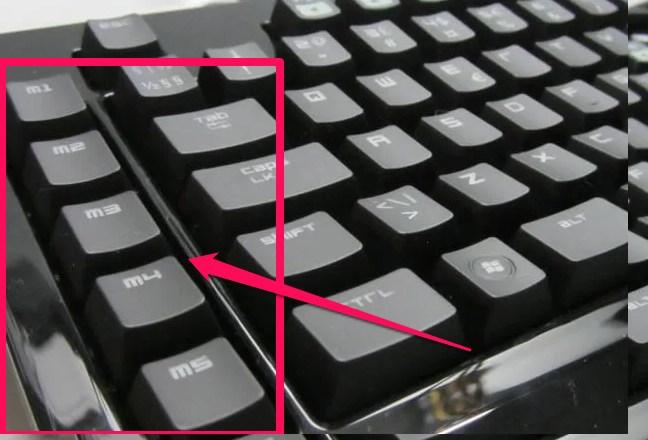 By definition, Macro Keys are the different keystrokes that can be played back repetitively for performing an action. The macro keys let you repeat a task repeatedly. For instance, you can configure a set of keystrokes and instruct your system to perform a specific action with those keystrokes. 
How do macro keys help you? Macro keys do provide you with a simpler option to perform a few regular tasks within your game without having to press the same keys repeatedly. Macros let you make use of a combination of keys, such as  Ctrl + Alt + Del, for performing a specific set of actions. Instead of having to remember those key combinations, you will need to use the dedicated macro keys, which will perform the same action that you would otherwise have needed to perform by pressing those combinations of keys. 
---
How to Set Up Macro Keys?
---
Wondering how to set macros on the keyboard? There are several different ways that you can use to set Macro keys. The method would largely be dependent on the keyboard that you may be using. Most of the keyboards come with an option for a few of the keyboard macros that are pre-programmed or even a software program that can prove to be effective and helpful in creating custom macros. 
The exact type of programming that you would use for creating the macros would differ. While a few of the Macro keys are already assigned, you have the option to assign or program the others using the provided software. It is quite advisable to use the software that comes with your keyboard and not depend on the other custom software options. 
The video below should ideally provide you with a proper idea of how to set up macro keys on a keyboard. 
---
How Useful are Macro Keys in Gaming?
---
The best benefit that a Macro can offer is to help you save time that would have gone unutilised in pressing the multiple keys. This can be helpful in achieving more positive results in a fast-paced game.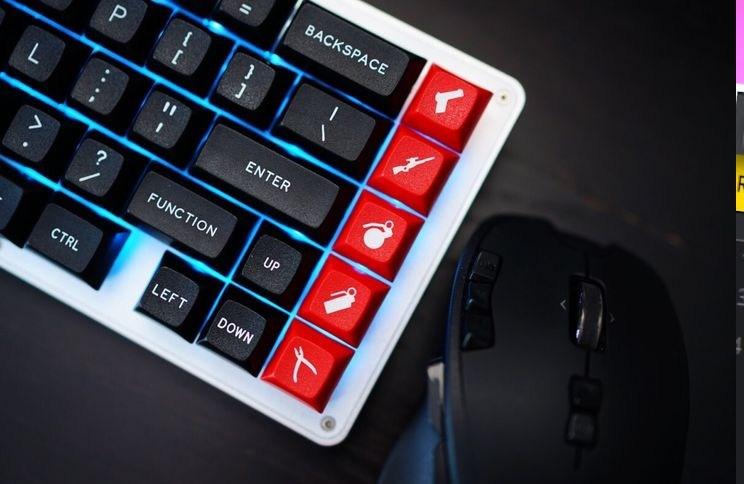 Use of the Macro keys has been observed to be a great idea if you are playing fighting and RPG games. The attacks on your enemies with a single macro key can prove to be quite interesting than using the multiple keys. This can be helpful in saving you much-needed time. 
But, beware – before using the Macros in a gaming session, you need to be much careful. While using them in an offline game may be a great option, avoiding them in online games may be a good idea. There are instances wherein the gamers have been banned for using the macros. The online game servers can detect the Macros, and that can make you get banned. 
Is Using Keyboard Macros Considered Cheating?
Yes, it can be akin to cheating. In fact, in online gaming, imagine a situation where you are using macros against the player who is not aware of what a Macro is. You would take less time since you do not need to spend time pressing multiple keys, while your opponent is forced to press multiple keys. 
That way, you would always be ahead of your opponent, and that is definitely reasonably equivalent to cheating. This is referred to as Automation in some gaming servers and is liable to make you get banned. But, yes. You can use it in an offline environment without any issues. 
How to use Macros safely in an online game? 
You are in an online game and looking to use the macro safely? There can perhaps be a way that this can be done. Ideally speaking, we would never recommend using Macros in online gaming – primarily PvP gaming unless you are sure that it can be used as per the rules of the game and the server. 
If you are not sure, avoid using the Macro keys as it can be treated as an offense and make you liable to get banned. If you find there are any loopholes within the terms of service, it may be a good idea to use macros to your advantage. 
How to use Macros for Productivity?
All the while, we have been discussing the use of Macros for gaming. But, it should also be noticed that the macros can also be used for non-gaming purposes. That way, you would be able to make your work more productive. 
A good example here can be the use of a video editing tool. If you are expected to work with a host of repetitive tasks, using keyboard shortcuts or macros can prove to be a great idea in itself. They can be a combination of several keystrokes and can provide you with a great degree of experience. 
The Final Wrap Up 
In a game, it is definitely quite advantageous to have a Macro and use it for some special powers. That can be one of the excellent options to be in control and thus assists you in playing your games relatively comfortably. 
Macros are the recorded commands or even command chains that perform a task without the need for typing in multiple keys. It can be one of the excellent options to assist you in completing the trickier tasks within a game relatively quickly and simply enough. In any case, do remember not to use them in an online game unless your game supports the use of a Macro key. They can be an excellent option for almost all your needs in terms of offline gaming or even in the case of everyday productivity-related tasks.