Effective communication is one of the secret ingredients of successful, productive, and efficient business operations. It builds strong and positive internal (employee to employee) and external (business to customer) relationships. 
If employees are pleased and satisfied with their working environment, they'll be more productive, efficient, and passionate while working. Also, this produces happy and contented customers. And if that's the case, your customers will be more loyal to your brand.
One way of achieving effective communication in and out of your organization is through business phone systems. With these, you'll be able to reach and connect with multiple customers at once for a budget-friendly price. 
Doesn't that sound great? But little do you know that you can upgrade business phone systems to perform other tasks besides dialing and answering phone calls. It is especially true when you integrate tools like Drop Cowboy Ringless Voicemail and auto-dialers into the system. 
But before you install one, it's crucial to fully grasp what business phone systems are, what they do, and why they are essential.  
What Is a Business Phone System?
A business phone system is a telephone system developed to process multiple calls through multiple lines. Businesses often use them to carry out their day-to-day operations, especially for tasks that deal with existing and potential clients. 
In addition, a business phone system gives businesses access to multiple features and functions that would allow them to execute their task effectively and efficiently. These functions include call forwarding, call handling, call metering, and accounting. 
Aside from these basic features, many business phone systems also come with modern features, such as video calling, call recording, and analytics.  
Not just that, modern phone systems also enable combination with other tools offered by different companies like Power Dialer. Because of this integration, using a business phone system will never be as easy and effective as before.
What Are the Types of Business Phone Systems?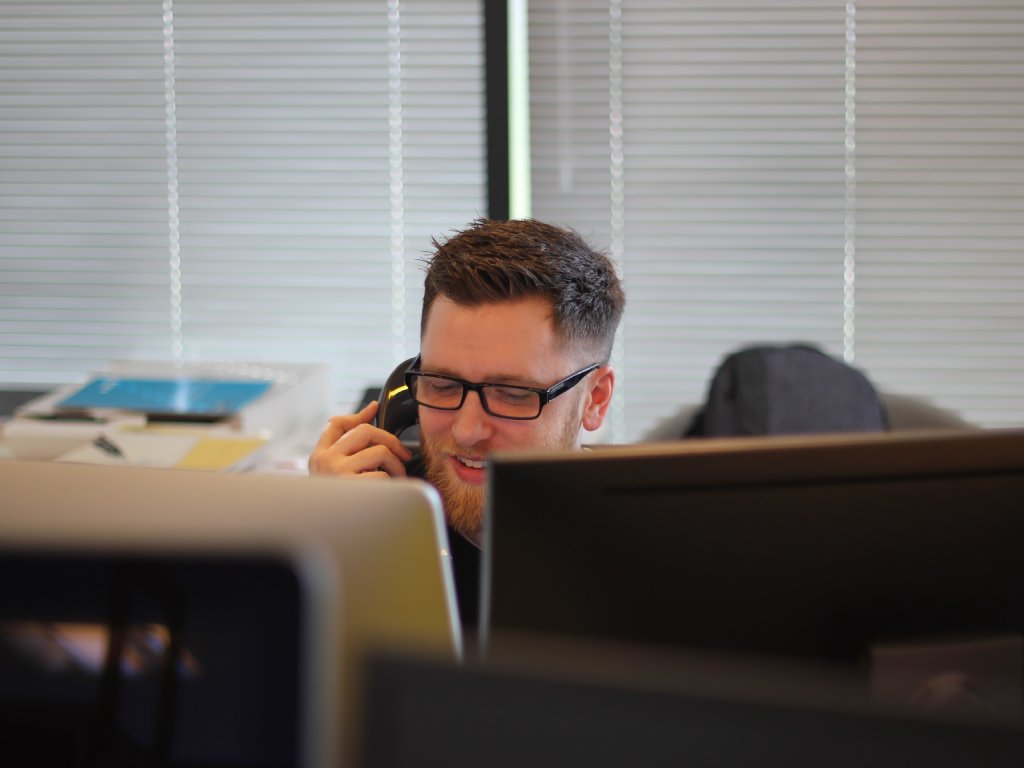 There are different types of business phone systems in the market. Each type varies significantly from another, so be sure to pick one that fits your organizational needs perfectly.  
Below are the types of business phone systems you might need to know.
1. PBX Phone Systems
PBX (private branch exchange) phone system is a private telephone line used by businesses and organizations to facilitate internal business communications. With this type of telephone system, communication among your employees can be much easier and more efficient. 
PBX phone system uses a wide range of telephony features, such as call queue, automated attendant, voicemail, call forwarding, etc. Also, it can function using the Voice over Internet Protocol (VoIP) and digital or analog phone lines. 
However, you will need to buy telephone hardware devices and install internal lines to process internal business communication. You can create as many numbers as you want and facilitate as many calls as you need. 
Here are some benefits of using a PBX phone system:
Software Integration:

 PBX can function simultaneously with other software solutions, especially CRM. With this, you'll be able to centralize all customer contact details and manage them in one prime location.

Call Center Functions:

 PBX phone systems offer a wide range of features ideal for a call center company. These include call forwarding, automated attendants, and call queueing, allowing your team to handle phone calls effectively. 

Reliable Internet Connection: 

PBX phone systems provide reliable internet connectivity, granting you access to the system whenever and wherever necessary. It is perfect for users who are often doing business outside.

Modernized Telecommunication:

 PBX phone systems allow you to use modern telecommunication features, such as video conferencing, social media interaction, and instant message delivery.

Scalable:

 PBX phone systems facilitate easy expansion. All you need to do is install another telephone line and hardware. Then, connect them with your system, and you're all set for growth.

Easy Maintenance:

 This phone system uses separate hardware and cables that demand different services. But on the other hand, system maintenance can be easily done through the device interface.

Cost-Effective:

 It may require a significant initial payment for telephone hardware devices, but it'll surely help you save a lot in the long run. It is because of its lower monthly costs and reduced maintenance needs.
2. Multi-Line Phone Systems
Multi-line phone systems allow multiple people to answer one incoming call simultaneously. These can be used for both internal and external business communications. So, how do they work anyway? 
A multi-line phone system functions similarly to a traditional phone line, where audio data is shared from one line to the other end through wires and cables. But instead of one recipient, it allows more telephone lines to pick up the transmitted audio data. 
Also, modern multi-line phone systems are cordless. And if you want to add another line, the process is simple. All you need to do is get a line splitter to split one line into two. This method will let you connect single or multiple devices. 
Here are some features of a multi-line phone system:
Auto-Attendant:

 This feature automatically greets customers using pre-recorded messages as well as some instructions regarding internal extensions. For example, you may hear the other line saying, 'Please dial 001 for the main office or 002 for the lobby.'

Caller Identification Information:

 This allows you to identify the name or number of a caller. With this feature, you'll be able to sort and filter unnecessary phone calls from those who are critical to your operations.

Intercom:

 This feature is pretty useful when it comes to internal business communications. It allows you to announce important information and notifications through a phone call—the action is similar to paging announcements.

Voicemail:

 Sometimes, your calls won't be answered because you or your clients are busy. But with a voicemail feature, you can leave a message to your customers and allow them to do the same whenever they can't answer promptly.

Speakerphones:

 Sometimes, doing multiple tasks at once can be difficult, such as answering phone calls while doing data entry tasks. But with speakerphones, you can make and answer phone calls even when your hands are full.

New Message Indicator:

 With this feature, you'll be notified whenever there's a new voice message (voicemail) through blinking LED lights. The indicator is typically a part of the hardware, but you can install it if your device doesn't have one.

Call Holding: 

Multi-line phone system's hold features may vary depending on your system. For example, some phone systems play music when holding the line, while others do not—they only put the call on hold.
3. Voice-Over Internet Protocol
VoIP is an internet-based technology that facilitates phone calls through a router. In other words, it's useless without reliable internet connectivity—like a cloud-based solution. 
However, it's more scalable and cost-effective than other phone systems as it doesn't require analog phone lines, helping small businesses save more. Instead, VoIP process and deliver audio and video messages via the internet. 
On top of that, VoIP lets you purchase multiple virtual phone numbers regardless of geographical location. This feature can help you boost your company's visibility, especially in newer markets. Also, it allows you to use your mobile devices without disturbing your privacy. 
Furthermore, VoIP shares some helpful features with other business phone systems. These include auto-attendants, voicemails, call transfers, call recording, and call holding.  
Aside from those, there are other features to look for in VoIP phone systems. These are as follows:
Call Routing:

 This feature helps you organize directing phone calls. With this, you'll be able to route incoming customer calls based on different factors, such as customer type, agent availability, issues, and the purpose of the call.

Text Messaging:

Not all customers prefer to answer calls, especially when busy. If that's the case, you can use this VoIP feature to deliver SMS messages to connect with new customers and notify existing ones.


Call Notification:

 This feature gets you notified via email when there's an inbound call to be answered.

Call Queueing:

 This feature is a must-have if you get tons of calls daily. Call queueing enables you to automate redirecting customer calls whenever there's an agent available by putting them on queue.

Screening:

 If you don't want to waste time on 

unnecessary phone calls

, this feature may help. Screening allows you to determine whether an incoming phone call is spam, a crank call, or wrong dials.

Do Not Disturb:

 Sometimes, work can get too busy. There are tons of documents to process and calls to make. You can use this feature if you don't want to be disturbed. It will help you redirect callers to voicemail.
How To Choose the Right Business Phone System?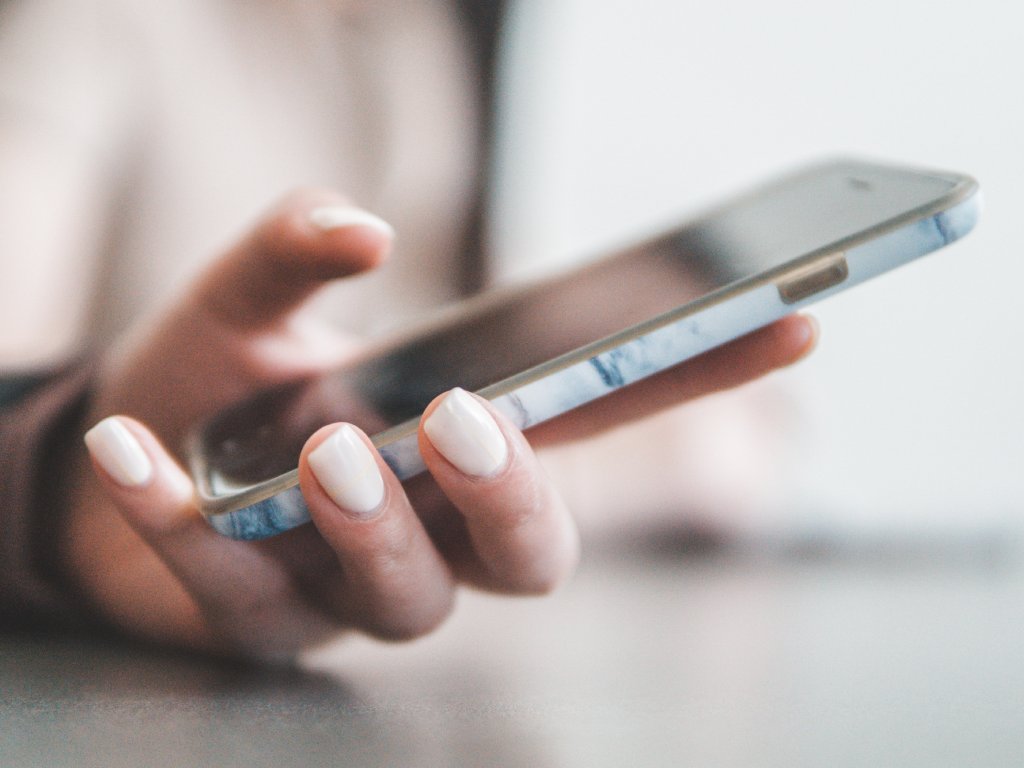 Choosing a business phone system isn't something to be done in a hurry. It's not as simple as picking fresh fruit from the market. Instead, it requires more time and thinking before making the right decision for your long-term business needs.
Sometimes, the process can be daunting and overwhelming, especially where there's a plate full of great features your business would love to have. But don't worry; this simple guide will help you through the process. 
Below are some factors to consider when choosing the right business phone system:
Are you planning to start a new business journey? Do you already have a current phone system setup and plan to improve it? These are just some of the most important questions to ponder.  
If you don't have a telephony infrastructure in the first place, it won't make sense to install a PBX phone system. Why? Because most phone systems nowadays are replaced by modern, digital ones, such as VoIP. 
If you have a traditional phone line, upgrading it to a PBX phone system may be your best option. It'll be much easier to implement than others but note that you still have to purchase additional equipment.  
But if you're starting a new business venture, consider digital phone systems for a smoother and seamless operation and transition.
Does your company handle a large volume of calls—both incoming and outgoing—each day? If that's the case, consider installing an analog phone system. It's much more stable compared to digital ones. However, analog phone systems may take time to establish, especially for bigger groups.  
If the volume of calls depends on the season, consider virtual phone systems, such as VoIP, for flexibility. Why? Because removing and adding users on analog telephony, such as PBX, might require an additional purchase of equipment for seasonal activities. 
But with digital telephony solutions, all you need to do is to reconfigure their settings, and you're good to go. That's the flexibility you need when it comes to seasonal call activities.
Budget is one of the most vital factors you have to consider when choosing a business phone system. After all, you want to ensure that your investments are worth the expense in the long run.  
Regarding upfront cost, PBX phone systems are on top of the list because of the hardware, equipment, and licensing during the initial purchase. Not just that, but also expect ongoing costs for maintenance, updates, and replacements along the way. PBX hardware needs to be replaced after five to seven years of usage. 
On the contrary, virtual phone systems don't require significant upfront costs or maintenance fees. However, expect to pay fixed or pay-per-use-based monthly fees for third-party fees. Also, take note of the cost of using the internet for VoIP telephony.
It's crucial to consider the features when choosing the most suitable business phone system for your company. First, assess the features you need for your day-to-day operations. These may include basics, such as call routing, call forwarding, and call transferring. 
Virtual phone systems offer more features than PBX. But take note of their prices. Some solutions may provide great features, but are they really necessary? If not, you're just wasting your funds on something not worth it. 
Focus and stay on top of your needs. Don't pay for things you wouldn't use or plan to use in the future. In this way, you'll be able to save more money.
Final Words
A business phone system is crucial to successful, productive, and efficient business communication. With a phone system, your employees can function better and provide an excellent customer experience. But before you get one for your company, look back at the factors mentioned earlier so you can choose the most suitable business phone system for your business.