High-performing websites give visitors what they want. They are fast, easy to navigate, and clearly display information. When you launched your website, you probably selected the shared option for hosting because it was the cheapest.
It's inexpensive because a single server's resources are shared among a group of websites. Shared hosting is a great way to start out, but it can be outgrown quickly as your website traffic begins ramping up.
More visitors or more transactions means more bandwidth and security are needed. Otherwise, you're going to start losing your audience due to poor performance. Slow-loading sites are one of the top reasons users click away from the content.
Upgrading to dedicated hosting can increase performance and stability, ensuring that websites are operational almost 100 percent of the time. As its name indicates, a dedicated server is used by only one individual, organization, or application—it's dedicated to them, and they have exclusive use of its resources.
Dedicated servers are rented by the users and are maintained by a hosting, cloud, or managed service provider. Work with your provider, such as Ionos, to ensure you have the CPU, RAM, and disk space you need, as well as any other pertinent features, such as API control, load balancing, or transparent billing.
Ideal uses for a dedicated server include running websites with high-performance demands, operating medium-sized e-commerce sites, or extending dedicated hardware with cloud functionality. Use IONOS' website checker to see how your site measures up and where you might be able to make improvements by migrating to a dedicated server.
Benefits of a Dedicated Server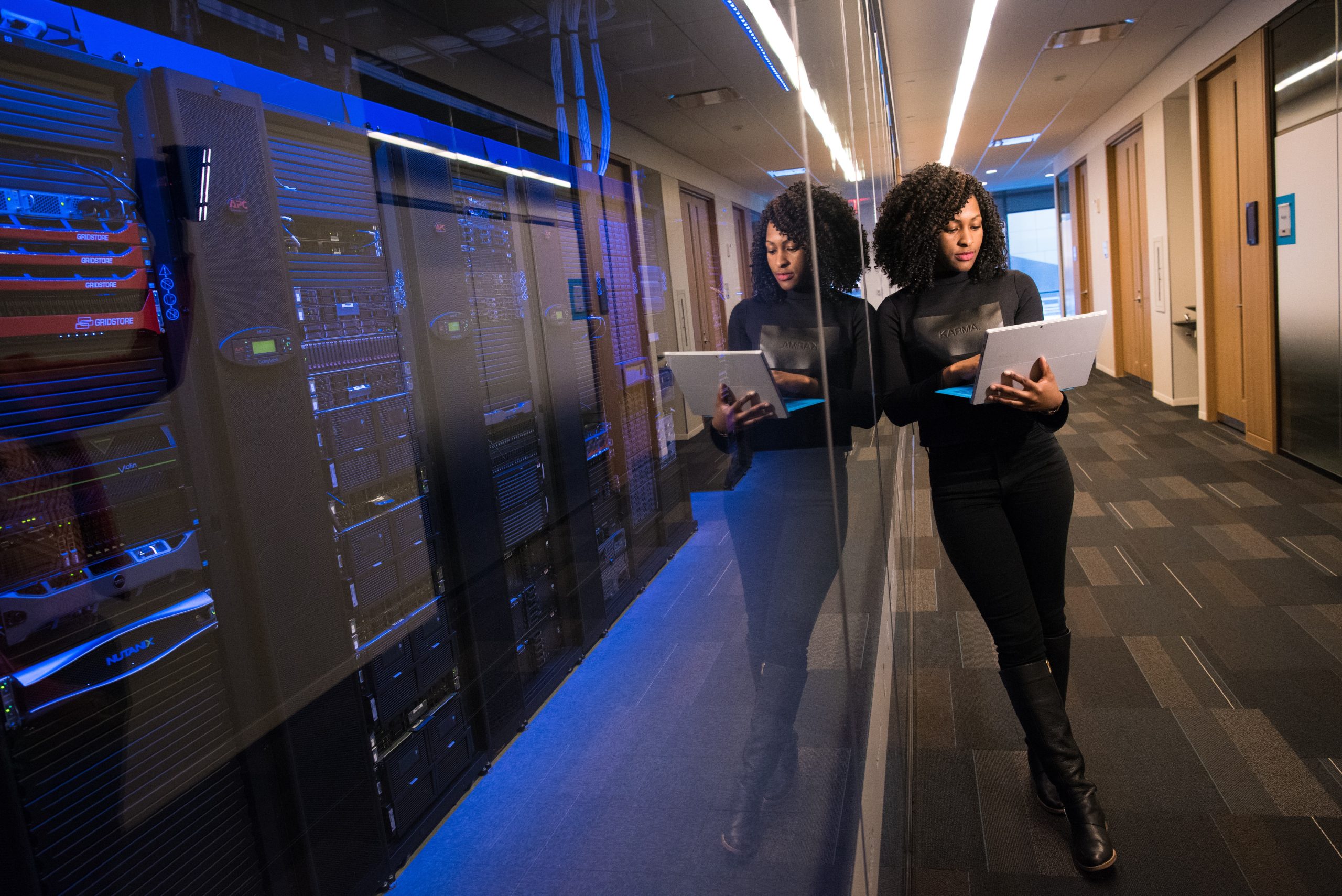 Performance:
When sites and applications share a server, they are all maximizing the server's RPM and CPU. If traffic increases on one of these sites, it creates a ripple effect, slowing down all the sites on the server, including yours. With dedicated hosting, the server's bandwidth belongs to you alone, making performance more consistent and predictable and providing optimal page loading times for your audience.
Security:
First and foremost, if you're working on a server exclusive to your site, you won't be sharing it with a potential spammer, which is especially important if you are conducting transactions over FTP or SSL. You'll also get a unique IP address with a dedicated server, and these servers live in a secure data center with tightly controlled access. A side benefit of a data center is that it provides backup power to keep servers running if the local power grid happens to fail.
Tip: A unique IP address can expose your information, so it's important to protect it. One way to do so is via a VPN, which connects you to the internet anonymously.
Flexibility and Customization:
This server belongs to you, and you're in control. Ensure it is configured to include the exact right amount of power and storage for your site's needs. In addition, if you find your audience growing (and budget increasing!), a dedicated server can be quickly and easily reconfigured to meet any new requirements.
Support:
Many dedicated hosting services provide support to their customers, with some even offering 24/7 coverage that can be used if something goes awry. Consult your service level agreement (SLA) for details on support levels as well as information regarding reliability statistics.
Before changing your hosting plan over to a dedicated server, review the requirements for your applications and your budget. (Be aware that discounted prices for dedicated servers often mean they are hosted on older equipment, which may not be able to handle complex code.) You can then determine whether it's time to make a move and be ready for your site's future growth.