If you have heard about the custom mechanical keyboards, you have also heard about the Artisan keycaps. Have you ever wondered how to make an artisan keycap, or better still, how to make an artisan keycap? We thought of covering that aspect of a mechanical keyboard in today's post. 
---
What is an Artisan Keycap?
---
An Artisan Keycap is a customised keycap and quite widely used on a custom mechanical keyboard. With a custom keyboard, you can make the keyboard exactly an option of what you need in your keyboard. You can pick the switches and convert the keycaps to something you want to display your character to the world.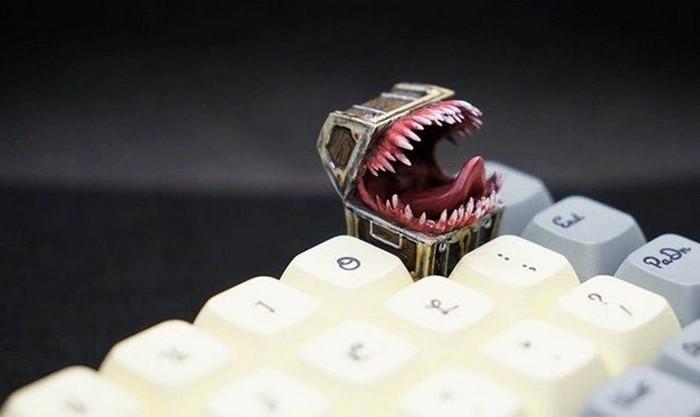 Just like custom mechanical keyboards are a small portion of the niche market, the artisan keycaps are a yet smaller portion of the mechanical keyboard community. Now that customisation of the key components is the essence of the custom mechanical keyboards; the Artisan keycaps come to the fore. 
Artisan Keycaps are hand-sculpted, cast by hand, and finished by hands. These keycaps are developed due to the creativity of the makers or the ones who conceptualise them. They help you convert the keyboard to something that would exactly meet your personality. 
---
What Makes Artisan Keyboards Popular?
---
Well, custom mechanical keyboards are a very nice and smaller option among the tech-savvy community. Artisan keycaps being one of the sections of the custom mechanical keyboards, they form even a further smaller section of the niche market. 
Since the artisan keycaps ad that much needed excellence and personal touch to your keyboard, they have become something that can be called a collectible item. Since they are completely made by hand, there is a considerably lower number of items available. That exactly what makes them one of the most sought after customisation options for a mechanical keyboard. 
---
How to Make Artisan Keycap?
---
There are several steps involved in creating an Artisan keycap. In essence, you need to go in a step by step option in understanding and creating a keycap. 
The stages you are expected to undertake in creating an artisan keycap can include the following – 
Step 1: Ideation 
Start off with your ideas and make a beginning with the sketches of what you are looking ahead to. You would perhaps need a creative thinking ability to do it. You may perhaps also take assistance from software solutions that help you in the task. 
Step 2: Plan your keycap 
In this stage, you will need to redefine or refine your sketches so that they can be practically converted into an artisan keycaps. Planning the details of the keycaps can help you create your first prototype. You can even plan the colours for the final keycap. 
Step 3: Sculpting the keycap 
This is the major and one of the most important parts of how to make an artisan keycap. This can be the longest procedure and involve a lot of trial error methods. You can use a custom mold making options. You can even make use of the monster clay for the purpose. If you have enough of knowledge of CAD or 3D printing, you can even make use of the knowledge to sculpt your keycap. 
Step 4: Mold
Molding involves creating a single keycap with silicone. Once that done, you can cast a couple of caps from this mold. 
The next stags can involve refining your keycaps or prototype keycaps and then finalise your design. 
Most of the artisan keycaps start with a sculp made from clay. There can be several designs and such as animals and skulls. This sculpt is further used for creating a mold, and this is here that the actual keycaps are cast. They can either be created using a single shot or multiple shots of colours. 
How to Make Artisan Keycaps with Clay?
Clay, or the monster clay, is one of the best options to create an artisan keycap. The clay used in the creation of artisan keycaps has several advantages, and that is exactly why they are used by most of the keycap artisans for their keycaps. 
Its costs are quite low.

They are easier to make.

They can be used for a high degree of customisation.
Instead of explaining how to make artisan keycaps with clay, the video below should be one of the excellent options to understand it in a better way– 
How to make resin keycaps?
Once again, making resin keycaps is an art one needs to develop. The stages in creating a custom artisan keycap can be a time consuming and will need a lot of creativity and efficiency on your part. 
Here is yet another video that should help you understand the concept of how to make resin keycaps:
---
Different Types of Custom Keycaps
---
There are a few of the special types of custom keycaps. We made an attempt to help you understand a few of the special types of keycaps: 
Handcrafted Sculpts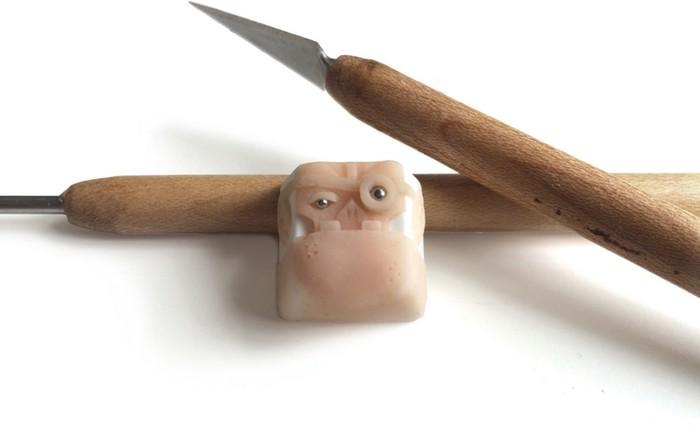 In fact, almost all the artisan keycaps initiate themselves from the handmade sculpt. Ideally, handmade sculpts are used as a prototype. They can take about 40 hours to complete. 
Singleshot Caps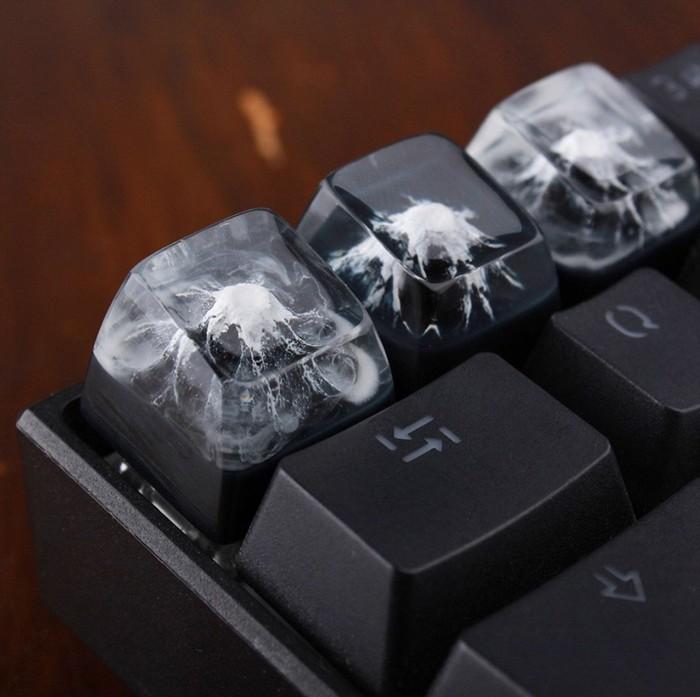 These keycaps are created by means of only one pour of resin when casting the keycap. This will result in a keycap with only one colour. 
Multishot Caps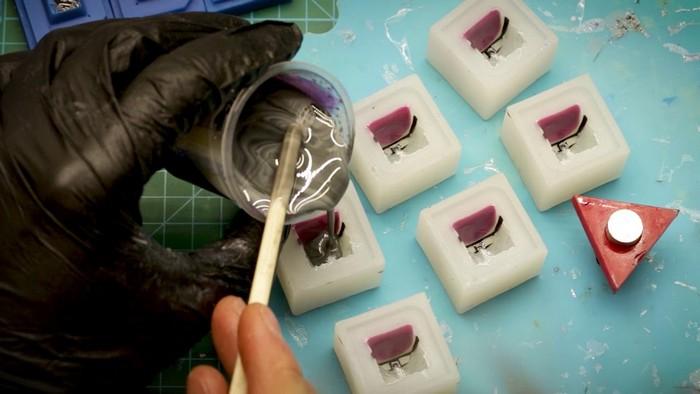 The multishot caps are created using multiple shots of resin. These keycaps are created for providing multiple colours on the keycap. This provides you access to an enhanced experience with a clean look for the keycap. 
Conclusion
Creating a custom keyboard and a customised artisan keycap can prove to be one of the excellent options. Artisan keycaps have been one of the excellent options for the custom keycaps. They come in different shapes, sizes, and materials. 
Creating an artisan keycap is what requires a lot of efforts and a huge dash of creativity. While creating your own Artisan keycaps may not be everyone's cup of tea, you can opt for one of the excellent options for the best artisan keycaps available for your needs.