You can be confident of one thing in college or school: you shall be typing a lot. You'll have to type assignments, papers, presentations, research papers, and a variety of other things. We understand that most students utilize their laptops for typing and don't consider investing in a separate keyboard, but an appropriate keyboard for typing makes extended typing sessions so much more enjoyable.
A separate keyboard, however, is required if you have a personal computer. And, of course, your keyboard should meet your needs, especially if you use it to meet your academic and homework duties. Together with a professional assignment expert from CW Assignments, we have gathered a list of keyboards with the best usability. This article will help if you're looking for a reliable and ergonomic keyboard that won't break your bank.
Logitech K780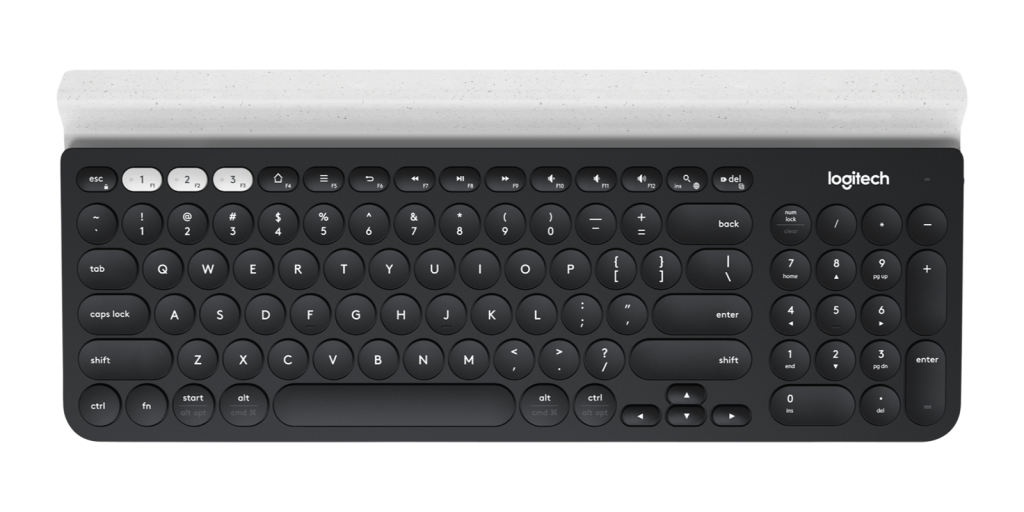 Because your laptop might not be the only device on which you need to type, Logitech offers a keyboard like the K780 that can switch between two and three devices with ease. It also enables Logitech's FLOW technology, which makes data transfer between computers a breeze. This keyboard can download a file from one system and send it to another if you're utilizing two different machines.
It also features round keycaps, which will attract certain users looking for a particular appearance, while sending other people looking for more options. If you're typing and your family or friends are around you, the keys are engineered to make a lower typing noise, to not irritate them.
This keyboard works with PC, Mac, and Chrome OS thanks to an application called OS Adaptive keyboard layout from Logitech, which varies the keys to the device you're using. When switching from your personal computer to your phone, you can simply dock your tablet or phone in a slot on the side of your keyboard.
iClever BK06 Bluetooth Keyboard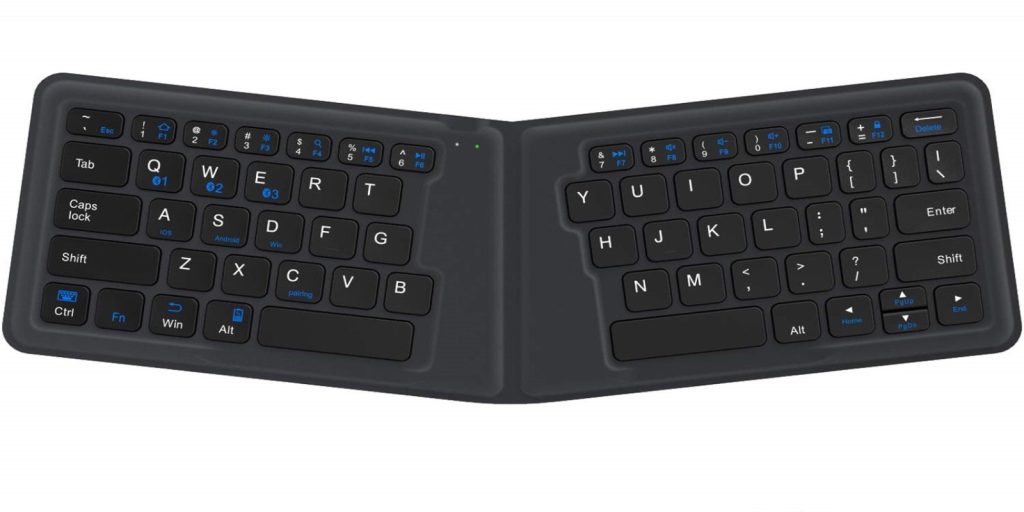 If you want portability, the iClever BK06 Bluetooth keyboard is the way to go. The simple key arrangement makes it lighter and smaller. It also folds up like a notebook, making transporting it a pleasure. It works on various platforms, including iOS, Android, Windows, and Mac.
With its angled design, you'll get ergonomic comfort. It also has Bluetooth connectivity; iOS, Windows, Android, and Mac are all supported.
Moreover, its battery may last up to forty hours with a single charge.
The body is 12 mm slim, and the weight is kept to a bare minimum.
Razer Pro Type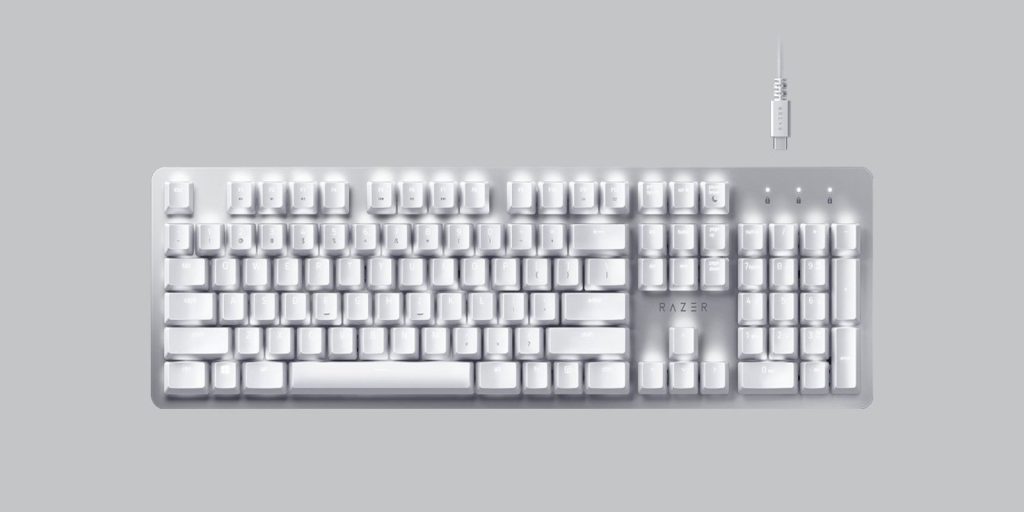 With the Razer Pro Type keyboard, you will get the best combination of both worlds: comfort, aesthetics, and performance. Even though it isn't the least expensive option out there, you would love to pay for all that it offers. Plus, the idea of not putting up any other stuff such as cords on the desk is fantastic. Moreover, the Razer Pro Type is significantly quiet for featuring mechanical keys, and it connects to up to four devices without needing to be re-pair. It also has a function of USB-C charging as well.
Razer Huntsman V2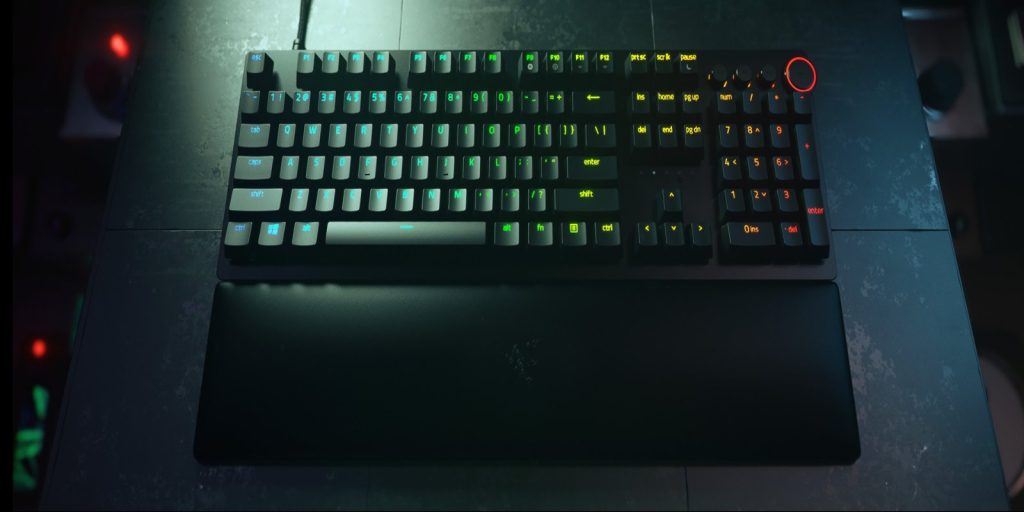 The Razer Huntsman V2 has so much to love that we're not sure where to begin. The mechanical keyboard, which is one of the most incredible gaming keyboards available, is jam-packed with features. The 8,000Hz polling rate, which is a joy to professional gamers and rapid, power typers, is maybe the best of them all. It's more than just fast; it's also comfortable, multifunctional, and elegant, with long-lasting keycaps, altogether programmable keys, plush wrist rest, as well as RGB lighting that loops around it like a charming bow. Best of all, it's eerily silent, so you can rest assured that your late-night button-bashing and fast typing won't wake up your roommates.
Logitech Craft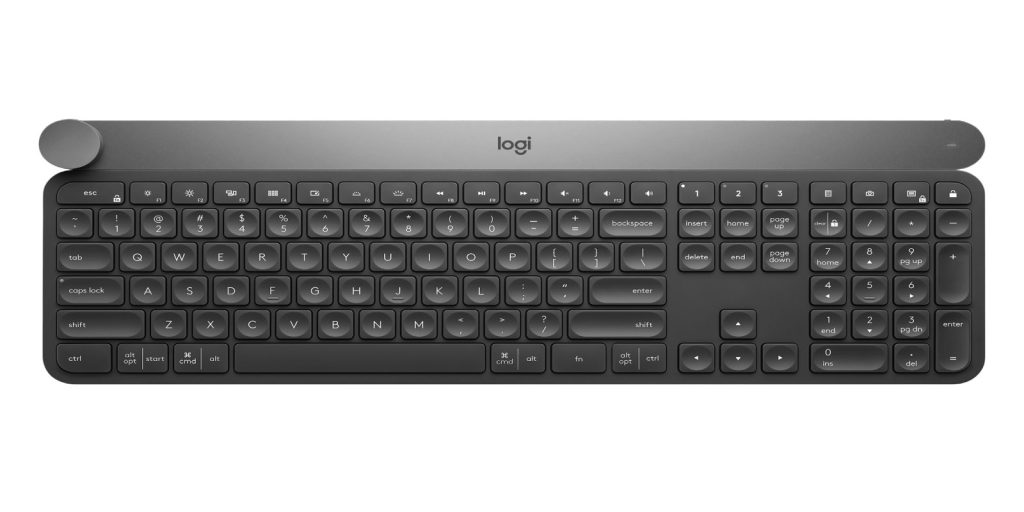 We've seen a wide range of keyboards, from sleek keyboards to RGB-laden gaming behemoths, but there's always been one thing missing: a spotlight on creatives. Thankfully, this is no longer true with the Logitech Craft. The keyboard is very durable, stylish, and tactile and also has a dial on its upper corner that will assist creative individuals to boost up their work. The functionality of its dial differs due to the different applications, which include volume control of the computer to adjusting levels in various Photoshop features. The Logitech Craft keyboard is among the best keyboards you can buy today if you're busy creating things on your PC.
Magic Keyboard By Apple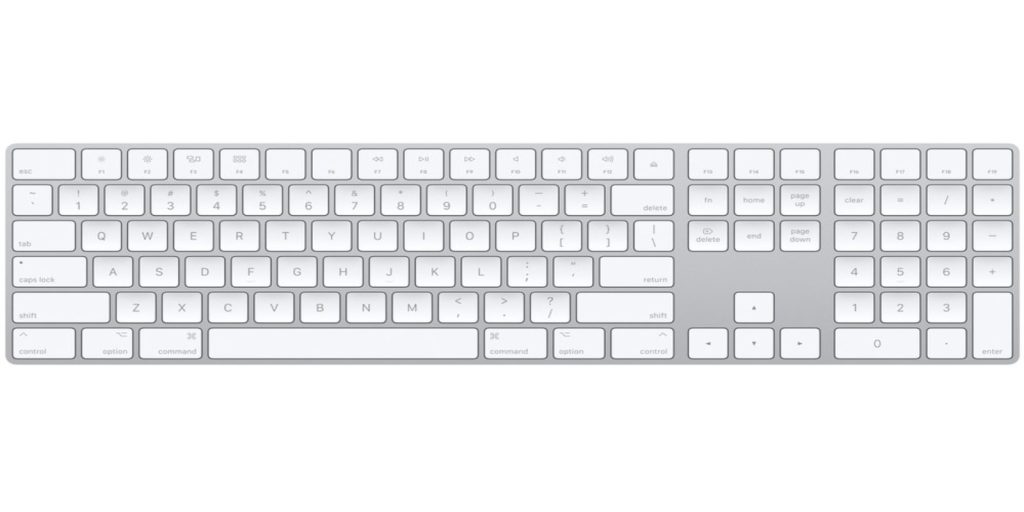 The Magic Keyboard from Apple is the most comfortable, dependable, and attractive keyboard we've ever used, and it's simply the most excellent keyboard for Mac users. It's incredible how slim and light this keyboard is, especially when you consider its perfect bounce and gratifying tactile feedback. It's also relatively simple to use. When you use it for the first time, it will immediately couple with your Mac because it's so Apple. Finally, there's the battery, which lasts a month before needing to be recharged, compared to other Bluetooth productivity keyboards that only last a few days.
Das Keyboard Prime 13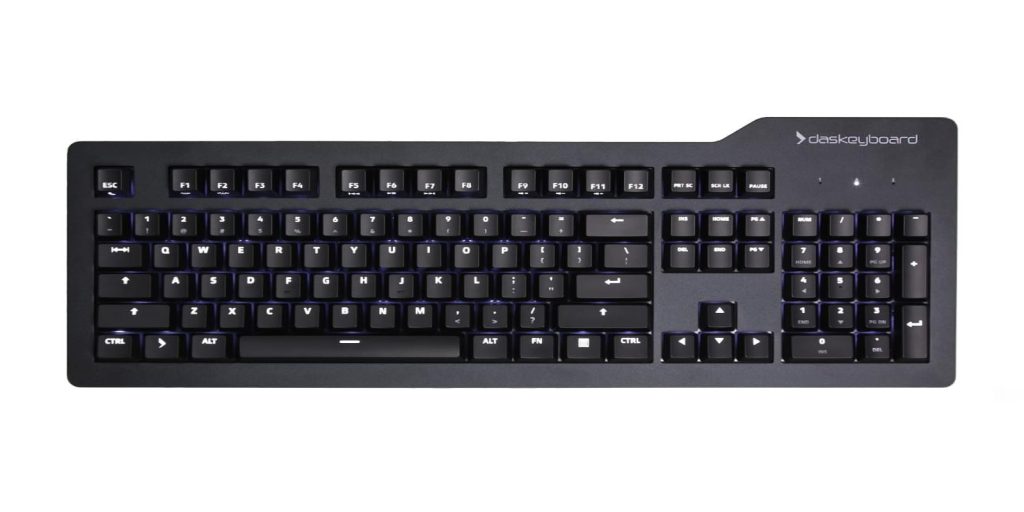 The Das Keyboard Prime 13 is among those keyboards that exude class. It has a solid aluminum top panel for extra durability and a clean, modern appearance. Underneath the keycaps, Cherry's MX Brown or Red switching offers a choice of linear and non-linear options with a variety of actuation locations.
Because of the side-lit media control and the presence of white backlighting, it's an excellent choice for media fans. Das isn't the cheapest keyboard on this list, but if you want something a little more upscale, Das is the one.
HUO JI E-Yooso Z-88 RGB Mechanical Keyboard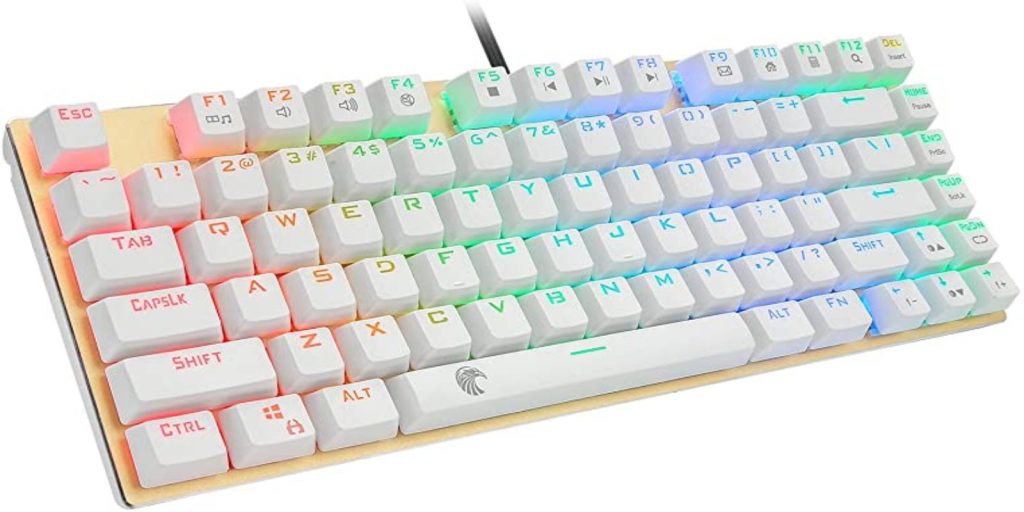 This keyboard is a product of a Chinese company and is among Amazon's most popular low-cost selections. It appeals to us because of its small size. It features a keyboard that is tenkeyless, which means it lacks a number pad. This results in a more diminutive overall body that is easier to carry around. You also get the well-known "blue switches," which make typing on it a joy.
Final Words
This article presented a list of various keyboards in the market that are fit for students. Whether you're in school or college, these keyboards are versatile, excellent in functionality, and easy to use. Also included in our list are the keyboards suitable for gamers and creative individuals who require a bit more functionality than regular students.