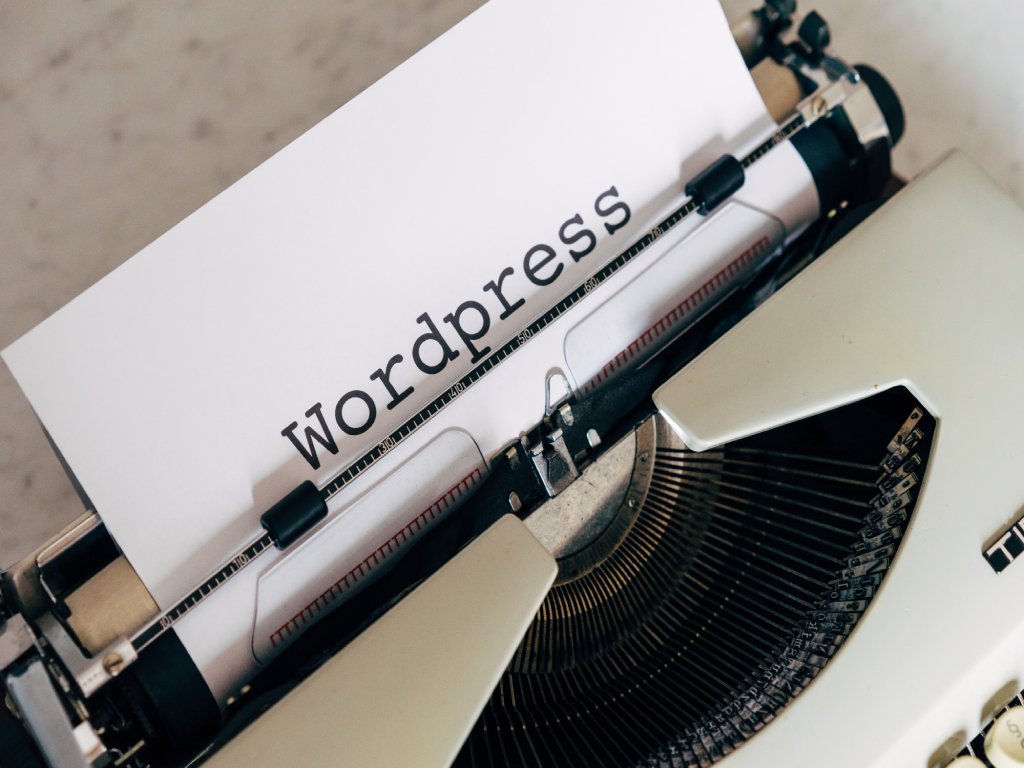 Whether running a business or hosting a blog, you need a high-quality website. Your site acts as a hub for your audience to learn more about what you have to offer, buy products (if applicable), and connect with you directly. So, you need a platform that enables you to get as much functionality as possible.
Fortunately, WordPress is an easy-to-use system that can help you create world-class websites. WordPress is one of the most widely used platforms, with over 450 million websites and counting. However, because the software comes with so many features, it can be hard to navigate and develop the best solutions.
That said, there are six ways to make your WordPress site look more professional. If you follow these steps, you're sure to build something that will help you stand out and succeed.
Choose a Modern Theme
One essential component of any WordPress site is the theme. WordPress themes allow you to control your website's look and feel by curating specific elements and graphics. For example, a theme can include your site layout, button design, image placement, and even the color of your hypertext links.
Since WordPress is open-source software (meaning anyone can add or adjust elements), thousands of themes are available. Better yet, you can find the right theme by focusing on the types of websites they're meant for the most. For example, you can find themes that work well for restaurants, online retailers, blogs, and more.
Although there are thousands of themes, not all of them will help your website look professional and polished. WordPress has been around since 2003, so some of them are decidedly old-fashioned, but not in a good way. Instead, you want something a bit more sleek and modern. When choosing a theme, it helps to write down specific elements that are necessary for your site. For example, if you're hosting a blog, you need a theme that focuses on content posting. If you're selling products online, you need something that makes it easy to create product pages and listings.
Another point to consider is that there are tons of free and paid WordPress themes. Many free options can look good, but they may not have as many features or benefits. In many cases, it's worth the cost of a premium version because they're so much more professional and productive.
Design a Custom Homepage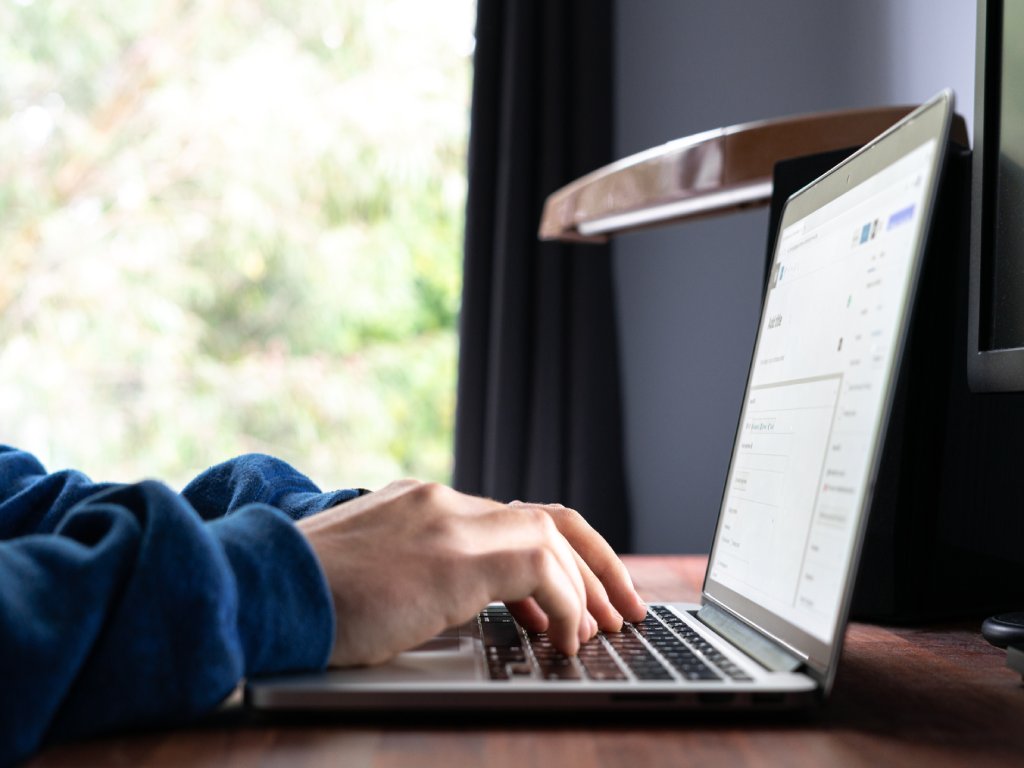 These days, many visitors will come to your website via a landing page. Landing pages work well for marketing purposes because they're related to a specific piece of content. For example, if you're selling products, you don't want to put a link to your site's homepage since that will make it harder for visitors to find what they want. Instead, a landing page allows you to link to the product directly for a seamless buying experience.
That said, a compelling homepage is still an essential part of a professional WordPress site. Even if visitors follow your call-to-action on a landing page, they'll still likely check out the homepage to ensure that you're a legit enterprise. So, you can't afford to skimp on this element. If you find it a bit difficult, there are a few companies that provide landing pages services.
When choosing a WordPress theme, it will come with a standard homepage design. While you could go the easy route and just use what's provided, it's much better to customize it yourself. Fortunately, WordPress is easy to use without any programming knowledge, so you don't have to be a developer to get what you want.
When creating a homepage, keep these design elements in mind:
Make it Simple – Although your homepage can contain lots of information, too much can turn users off. Instead, you want to highlight just the core element of your business or blog. Focus on why people should care about your website. Is it to buy specific products, learn information, or book services?
Make it Eye-Catching – People tend to pay the most attention to the top left of the homepage, and interest dies out as users have to scroll down. So, you should put your most pertinent information at the top to entice visitors to keep scrolling. Not only should you include your logo (more on that next), but the essential pitch for your site (i.e., we solve X problem).
Consider Mobile Users – More people are browsing websites on mobile devices, so you have to grab people's attention even faster. WordPress themes can include mobile-friendly designs, but you have to make sure it looks good on all screen sizes.
Create an Appropriate Logo
Branding is an essential part of building any business or blog, and a brand starts with a high-quality logo. This one element should be on every page of your website, so you need it to look incredible. If you don't have a logo already, now is the time to develop one before you launch officially. You can use a logo maker if you don't have the graphic skills for it. Using logo maker will really be helpful, or it can just give you an idea. Your logo will not only be on each page, but it's the first thing users see when they visit your site or landing page, so if it's not eye-catching, they'll likely bounce.
But, what makes an excellent logo? Let's break down the essential elements:
Personality – What feelings do you want to convey with your logo? Are you trying to be creative, innovative, authoritative, or something else? Whatever your brand's personality, make sure it comes across with your graphic and font selections.
Simplicity – The top brand logos are all simple and elegant. The mantra "less is more" is critical for logo design since you have to pack so much into so little. You need to distill the core message of your business or blog into a single graphic.
Memorability – Another reason to keep your logo simple is so that users will remember it more easily. One way to ensure your logo stands out is to look at competitors' logos to verify that yours is unique.
Select an On-Brand Color Palette
Your site's color scheme can make a huge difference when appealing to new visitors. The colors you choose help to convey your brand personality and showcase the essential emotions behind your brand. Here are a few tips on how to choose the right color palette:
Start With a Base Color – When designing your logo, you'll likely need to incorporate at least one or two colors (unless you go with black and white). In many cases, you can let those colors serve as the foundation for your palette. For example, if your logo is red, you can use related colors like pink, orange, and white. Or, you can use complementary colors like green, blue, or purple.
Consider Emotion – Blue is a calming color, while yellow is happy and cheerful. Each color conveys a specific emotion, and the shade you choose (i.e., light vs. dark red) also matters. Understanding a bit of color theory can help you make the best decision for your website. Also, make sure the emotions tie into your brand personality.
Think About Contrast – Too many colors can make your website seem cluttered and confusing. Instead, focus on making your site as easy to read as possible. So, avoid darker colors and consider how other elements like text and images will show up on specific backgrounds. For example, if you have black text on a dark red background, it will be impossible to read.
Write a Killer About Page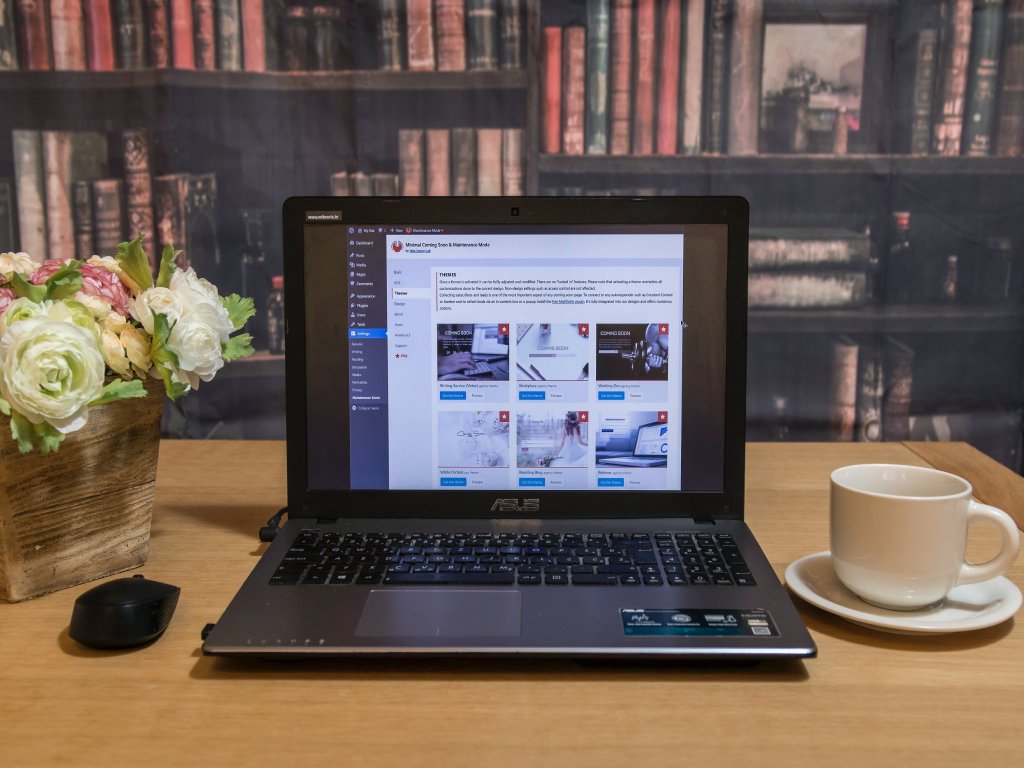 As a rule, most visitors will pay attention to your website's "action" pages. Examples of action pages include product listings, content pages (i.e., blog posts), and the homepage. However, your "About Us" page is also vital because it offers a window into your business and mission statement. In many cases, users will visit this page to learn more about your company and what sets you apart.
When creating an about page, try to incorporate these elements:
Your Reason Why – What inspired you to start this business or website? What keeps you motivated? The answers to these questions can serve as your mission statement – the reason why you're in business at all. Be sure to convey something meaningful beyond just "making money." For example, perhaps you're committed to helping single moms, or maybe you have a passion for the outdoors. Whatever it is, go in-depth on this page.
A Brief History of Your Company – Even if your enterprise is still new, you can talk about your journey to build a business from the ground up. Talk about the hurdles and obstacles you've faced and overcome along the way.
Some Human Faces – Beyond yourself, who else is an essential part of your business? Adding some human faces to your about page helps visitors connect with the brand and view it as more than just a website. Offer some insight into your team and what sets you apart from the competition.
Don't Forget About Core Pages
Again, it's easy to focus on the action pages because that's where most of your traffic will originate. However, you can't skimp on the core pages since these can be the backbone of your site. Examples of core pages include:
Contact Us – If users have more questions or need help with something, how can they reach you? This page is essential because it shows users whether you're willing to engage with them or not. If not, they'll likely go elsewhere.
Business Policies – If you're selling products, what's your return procedure? What legal obligations do you have to your site visitors? Outlining your business policies can help protect you from potential issues down the line. Also, these policies can prevent confusion.
FAQ Page – In many cases, a dedicated FAQ page can help customers find what they need without contacting you directly. As you start getting more frequently asked questions, be sure to update this page accordingly.
Overall, WordPress is an incredible platform with tons of tools and functions. Now that you have the steps involved to make your website look more professional, you'll be ready to launch in no time!