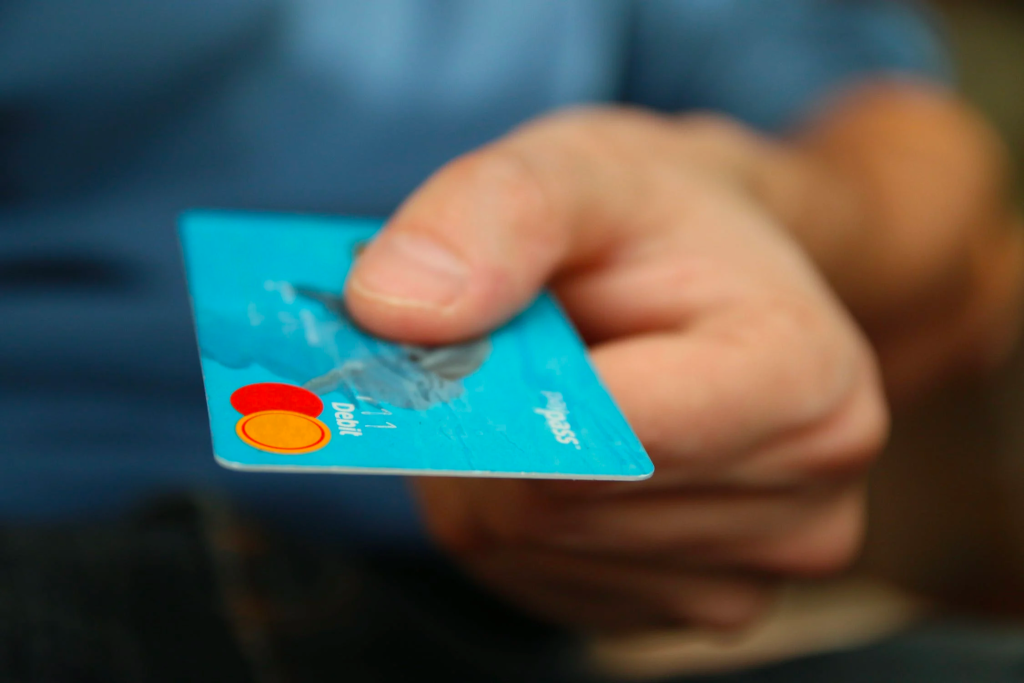 When people are shopping around for products or services like yours, they'll want to get the best value possible. So, in order to capture more leads on your website, you need to work hard to communicate why your business is the best choice for your prospective customers' needs.
In this article, we're going to outline how you can communicate the value of your business to your customers. Let's get started.
Outline the problem you can help customers solve
People don't want to just buy a product — they want to buy the solutions to the problems that they're having. This means, when you're looking to promote your products or services, you need to focus on explaining the problem-solving aspects.
Be sure to outline the problems your services and products can solve on your landing pages before you highlight the features. For instance, you could tell people how you can save them time, money, or make their lives easier. This will help people to start thinking about how you can add value to their lives and make them more likely to make a purchase.
Let's take a look at an example of a business that does a good job of showcasing the value of their services as inspiration.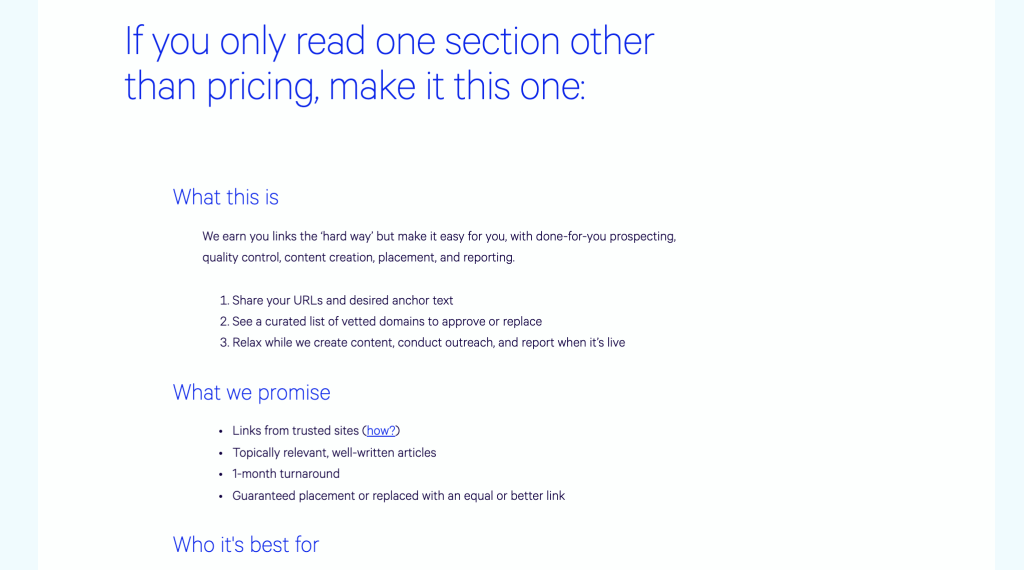 At Loganix, we make the value of our products and services clear throughout our website. You can get an idea of what this looks like on our guest posting services page.
As you can see above, we outline several things about this service, sparking interest by using the phrase, "if you only read one section, make it this one". Then, we go on to outline what our services are, what we can promise, and who they're best for.
Consider clearly breaking down the benefits of your services on each page of your website. This can help people understand what kind of value you can provide and if your services are right for them — communicating like this will help you increase your sales.
Show off your past results
Before trusting you, prospective customers will likely want to see some proof that you've done excellent work in the past. Fortunately, there are a lot of great ways you can show off these results and build trust with prospective clients. Here are just a few examples to help you get started:
Highlight any media mentions you've received
Outline any impressive partnerships you've had with other businesses
Highlight your high-profile clients
Showcase your work in a case study that shows how you were able to help a client
Be sure to keep track of your data before, during, and after you conduct a project with a client. Then, compile this information into an effective report. This will help readers see that you were able to directly impact the success of your client and make them want to start a relationship with you.
Let's take a look at some businesses that use this tactic well.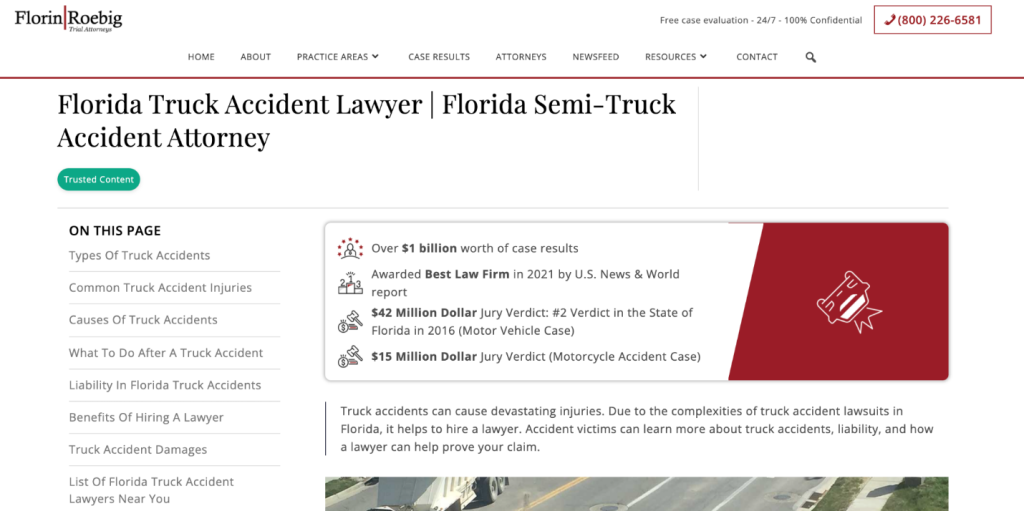 Florin Roebig, a personal injury attorney in Florida, does a great job of showing off their past results on their website. For example, on their Florida truck accident lawyer page, they note several things about their firm, including that they've achieved over $1 billion in case results, received an award from U.S. News & World Report, and more. By placing this information at the top of their service page, Florin Roebig can communicate the value of their services to website visitors and increase their sales.
Consider showcasing some of your past results on your service pages, towards the top where they will be seen immediately. This will help you communicate your value to your past customers and grow your sales.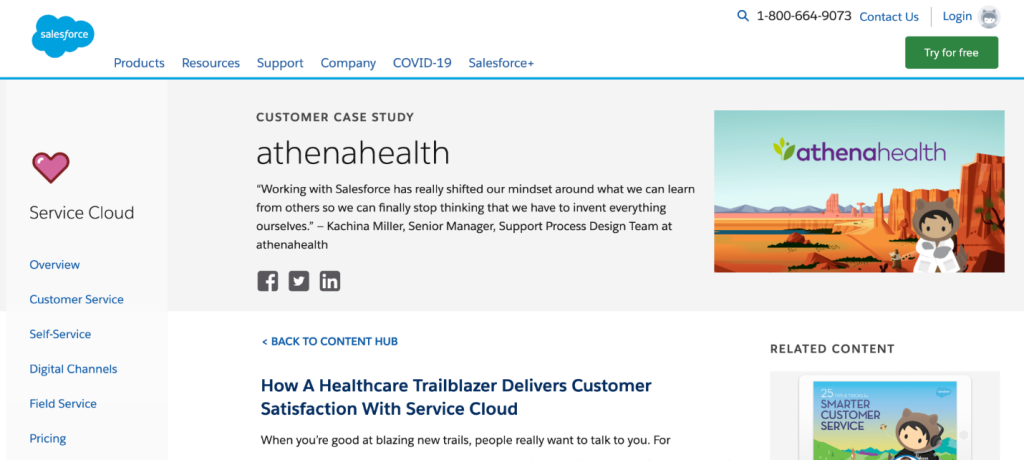 Salesforce, a customer relationship management software company, has a lot of great case studies that showcase their past results well. For instance, their article on athenahealth does several things well. They feature a quote from the client, outline the customer service difficulties athenahealth was having, and clearly discuss how Salesforce solved their problem and helped improve customer satisfaction. This article articulates the value of Salesforce programs in a very straightforward manner, helping them increase their sales.
Consider creating case studies that highlight your customer success stories. You can use customer quotes and data from before, during, and after your services have been used — this will show your prospective customers the value of your services in a way that's helpful and convincing.
Highlight your USPs
Customers might be shopping around and comparing your products and services to those of your competitors. This means that you need to highlight your unique selling propositions (USPs) to showcase how you stand out from the crowd.
Here are a few examples of USPs you might want to highlight:
Your low prices
Any sales you're having
Any unique features your products or services have
Your fast shipping
Any free offerings you provide
You want to place your USPs on the top of your homepage, product, and service pages, preferably somewhere that they can be seen without the user having to scroll. You want it to be immediately apparent to website visitors that you offer something your competitors can't. Don't be afraid to boast a little bit in your copy — you're proud of what you do, and your prospective customers will want to see that!
Think about what makes you stand out from the crowd, and highlight this on your website to showcase your value. Doing so can be the tipping point between a prospective customer choosing you or a competitor.
Help customers imagine what it's like to use your products or services
If you can help prospective customers imagine what it's like to use your products or services, you can increase your sales! This is because people will get an idea of how they will truly benefit from investing in what your company has to offer.
Here are a few different ways you can help people imagine what it's like to use your products or services:
Use images of people who look like them
Provide prospective customers with a free trial
Provide a video demonstration that explains how your products or services work
Let's look at a few examples of businesses that use this strategy well as inspiration.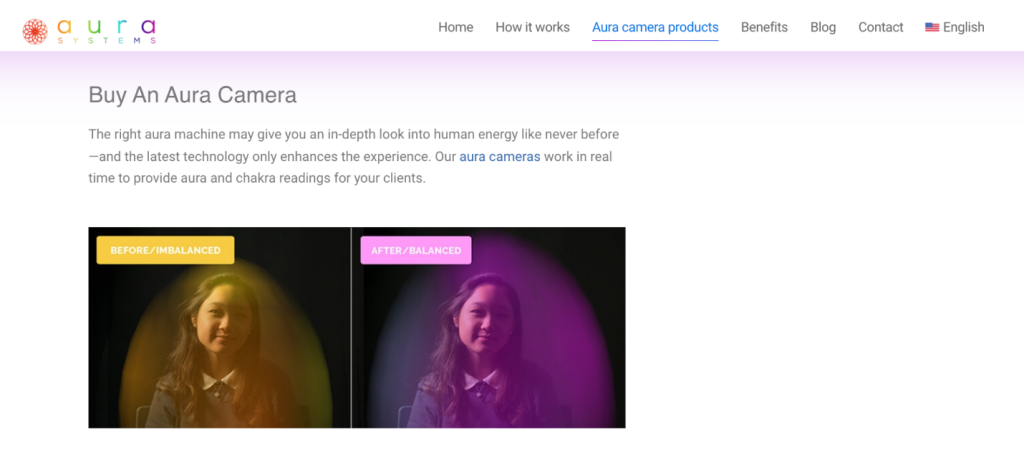 AuraCloud 3D, an aura and chakra reading software company, helps customers imagine themselves using their services on their product page. As you can see in the image above, their product page demonstrates what images look like both with and without the use of their software. This gives people a better idea of what AuraCloud 3D is capable of, showcasing its value, which is sure to lead to more sales for the business.
Consider showing off images like this on your website if possible. Before and after photos, if they're relevant to your services, can help people to imagine what it's like to work with your company. This will better communicate your value and improve your conversion rate.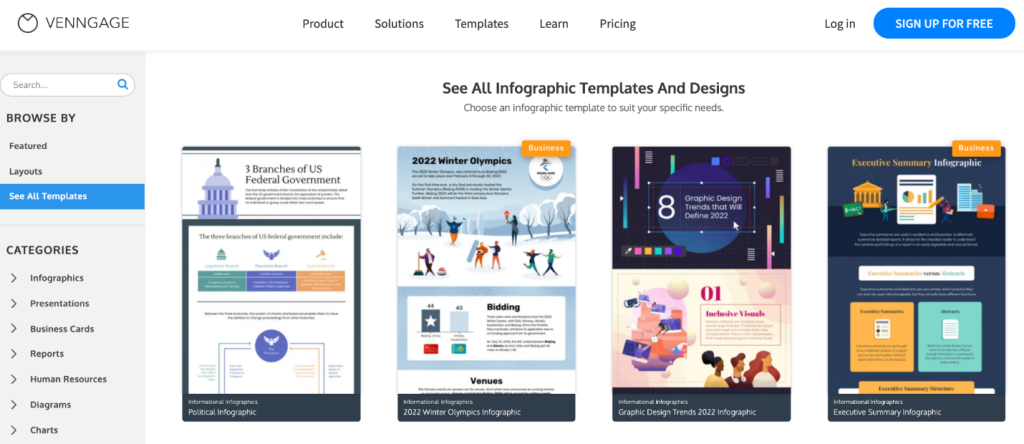 Venngage, an online infographic maker, also makes it very easy for people to imagine themselves using their services. In fact, they offer a lot of their templates and design elements for free! This helps website visitors get an idea of what their program is like and can convince people to use the paid templates down the road if they find the freebies useful.
Consider offering free trials or services on your website. This can show the value of your products or services and help people determine whether or not they like them. Offering free samples and trials like this can ultimately help you increase your sales!
Harness the power of past customers' opinions
People are likely to trust your past customers, as they're people just like them. This means displaying past clients' reviews on your website can help you seriously improve your conversion rate.
Be sure to display your customers' testimonials on your homepage, as this will help ensure that they are seen. You should also display them on relevant product or service pages to make sure people who are looking for something specific can see that your business produces quality work across the board.
Let's look at an example of a business that uses reviews on their website well to give you some inspiration.

Slumber Cloud, a retailer of bed and bath products, showcases reviews on their homepage and throughout their website. As you can see above, the company notes that they have received more than 10,000 verified reviews. Furthermore, they've been awarded accolades like the "Best Overall Cooling Comforter" and "Best Overall Pillow". These awards and reviews show website visitors that other people find the products that Slumber Cloud offers to be valuable. This makes people more likely to want to purchase.
Be sure to show off reviews throughout your website! Social proof is very powerful, and it can help convince website visitors that your company — and therefore your products and services — have value.
Summary
In order to make more sales, you need to ensure that you're communicating the value of your products or services. In this article, we outlined how reviews, clients' past results, and more can build trust with prospective customers and ultimately grow your bottom line.
Incorporate some of these tactics into your current strategy and it shouldn't be long before you start to see some great results.
Author bio & headshot:
Adam Steele is COO and co-founder of Loganix, which is an SEO fulfillment partner for digital marketing agencies and professionals. The company provides the SEO services that businesses need to grow and achieve their goals. If you enjoyed this article, you can find more SEO guides and templates on the Loganix blog.