It is essential to do things quickly and effectively in the complex business world! Nevertheless, whether you are a business owner or a worker, working with documents and sharing them is your everyday life. Still, it would be best to do it securely and fast, as it is crucial for every business. That is why well-known Adobe has developed and produced the file format everyone uses or is still using daily. 
We are talking about the innovative and marvelous Portable Document Format, widely known as PDF! It is a multipurpose file format developed to provide a secure means to view and distribute data. 
Appreciated co-founder of Adobe, Dr. John Warnock, had the idea to make it possible for anybody to transform any paper document to its digital form and to send electronic versions of these papers anywhere, as well as to view and read, and print them. He finally made it feasible in 1992, and this format is still the most preferred among any business organization globally!
Below we bring more about this tool and its features and answer a frequently asked question: how to delete a page in PDF.
Features and advantages
With PDF format being so handy and trustworthy, it has numerous other great features and advantages that make it so popular. The first place is its portability – PDF files can be read on any device and from any location.
Next comes viewability which means any PDF file can be opened undisturbedly from any browser, both on desktop and mobile devices.
Interactivity is another excellent feature that makes PDF files so great. With the software improvement of the format, it is possible to add hyperlinks, various attachments, audio, video, and other files, which generally proves why PDF is the number one document format.
Another feature in the series of them is digital signatures! You don't need a pen to sign a document – you can also do it digitally!
And finally, security is the feature we care the most about. With the latest PDF upgrades, you can set a password on your sensitive PDF files so no one unwanted can access them.
Editing in PDF
PDF is a versatile and all-around software that enables you the highest customization! No matter if you need to edit graphics or typos in the text you found, format the pages, or rearrange them, it is achievable. 
You can change the specific text from the document, update the charts, upload images, manipulate them, correct the typos, and so on. The best thing about editing PDF documents is that you can do it anytime and anywhere using appropriate Adobe Acrobat software, which lets you easily edit and customize documents from the palm of your hand! 
How to edit documents with Adobe Acrobat?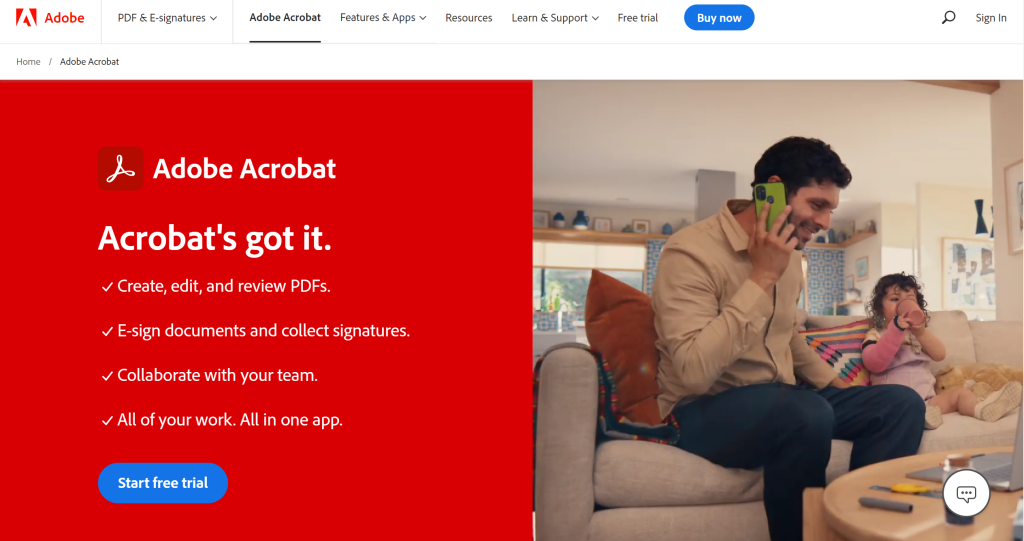 Adobe's corresponding software for PDF editing, Adobe Acrobat, is another way to quickly and effectively customize documents. It allows you to scan and edit files, compress them, and convert them to other formats (JPG, Word, Powerpoint, and Excel).
Editing with this software is pretty similar to any other relatable software. You open the wanted File in it and click on Edit PDF from the Tools menu. It will allow you to make changes (highlight text, change the font and size and color, move and replace images, add links, crop pages, edit header, and footer, add watermarks, and more).
When you are done with the changes, save the File by going to File in the toolbar and Save File from the dropdown menu. 
This is how it is simple to edit PDF files! Not only is it the best file format on the market, but it is super easy to use and edit, which is another thing why it is so popular.
Another way of editing PDF files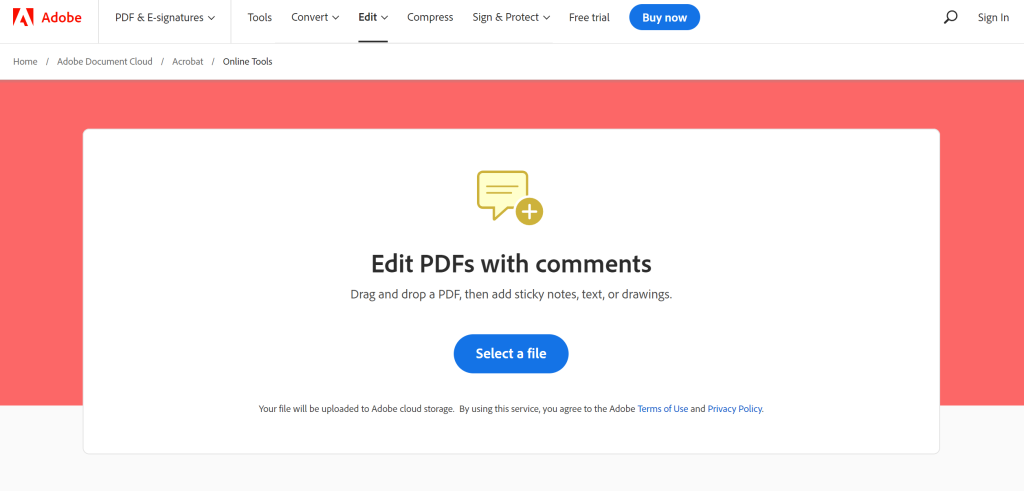 If you like to do things online without downloading any software, Adobe has implemented online editing of PDF files! Other than just editing, you can Merge, Split, Delete, Rotate, Reorder, Extract, and Insert PDF pages.
These features come in handy when you are short of time. Select a file, upload it, and edit it in seconds! Then download it and share it. 
Delete pages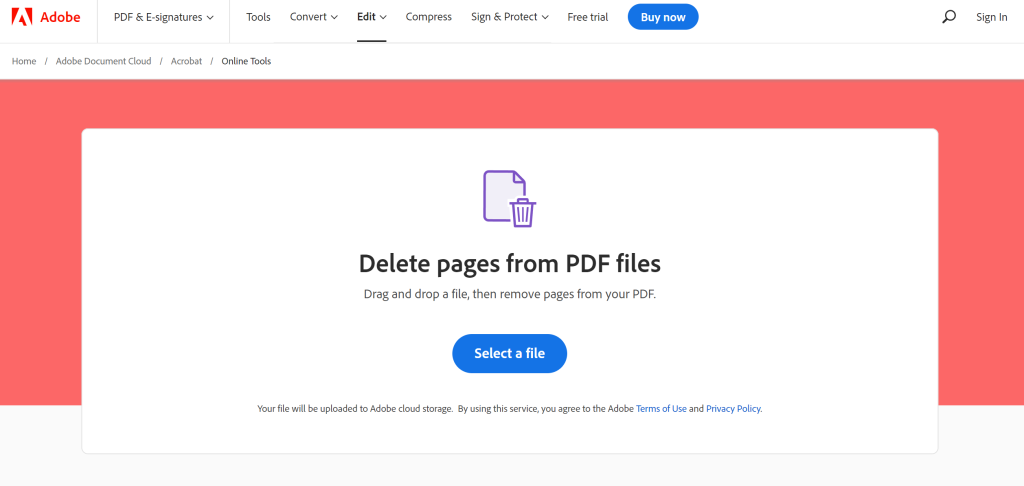 The feature we would like to highlight is how to delete pages from PDF online. The process of customizing PDF files is the same as any other aforementioned – select a file and edit it, in this case, delete pages.
Once uploaded, your document will show up. Now when you can access it, to delete the specific pages, you need to highlight the page thumbnail you want to delete from your document, click the trashcan icon from the toolbar at the top of the screen and the service will do its thing and delete them. 
After you finish removing the pages, you can reorder the remaining pages using the drag-and-drop system and rotate them, as well! Once done, you can save the freshly customized document, rename it as a new PDF file, and download it.
If you change your mind or delete the page by mistake, don't worry; the service has your back! You can quickly revert the changes and do it again! 
Other notable and useful features
Conclusion
Based on our experience with this service, we believe it is the most outstanding solution for managing PDF files anywhere! In this article, we have discussed all the features that make this service unique and distinctive; most notably, you do not require any third-party software to perform further work on your documents. This service allows you to change anything about it. As a result, we suggest it as the finest in its area!