BigCommerce is a premium platform that provides store owners with the tools to run and maintain their eCommerce store. This platform was launched in 2009 and, since then, has gained the trust of many retailers worldwide. However, some users found it unsuitable for their needs and, for one reason or another, decided to give it a shot to BigCommerce alternatives.
If you find yourself stuck and limited by the features that BigCommerce provides, then you are in the right place! In this article, we will review a list of the top 6 BigCommerce alternatives and see what the competitors of this company have to offer.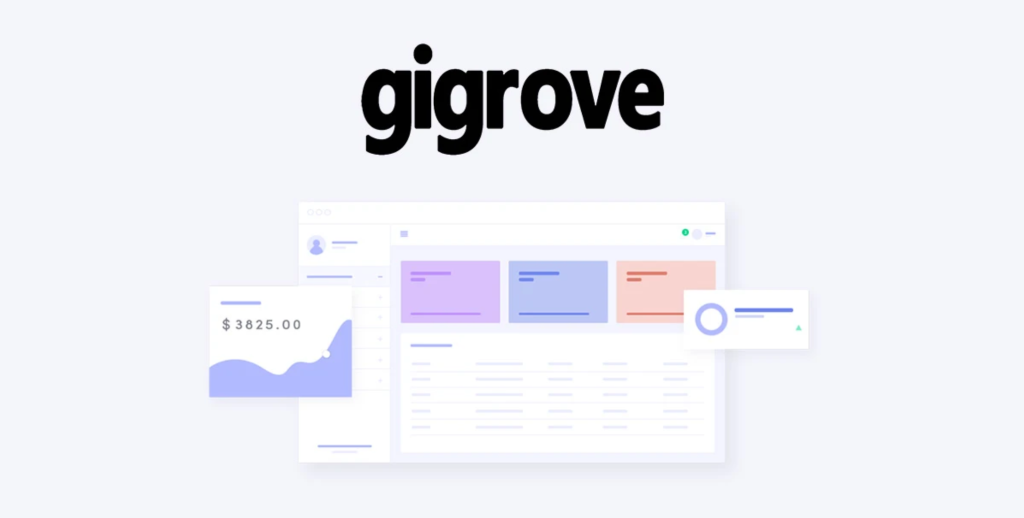 Gigrove is an eCommerce platform that offers the greatest feature any software can, which is simplicity. Having a reliable platform set up in minutes is essential for various reasons. If you believe simplicity necessarily has to come with a lack of features, this platform is an excellent example that this belief is wrong.
Gigrove comes with an integrated online payment system, which is a must if you want to create and scale good results in eCommerce. Are you thinking about selling digital products such as designs or videos? This platform might be an excellent choice for you since it offers an integrated system just for this.
An easy-to-use and fully customizable inventory system ensures that your Gigrove store is always filled with stocks of the products you sell. Another trend when it comes to online platforms is subscriptions. If you consider offering such packages for your customers, you can easily integrate recurring payments with Gigrove.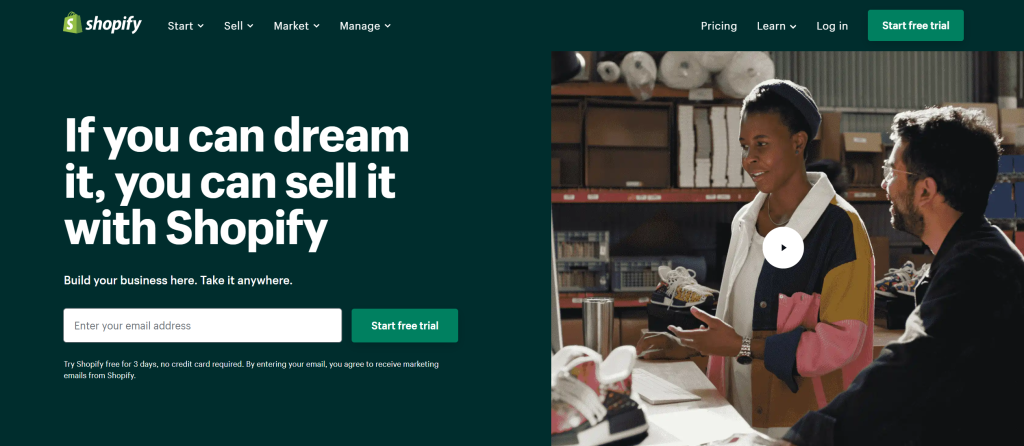 Next on this list is a solution popular among sellers and dropshippers worldwide. Shopify has built a brand and reputation as an all-in-one solution for eCommerce. Similarly, to some other solutions on this list, it offers feature extensions through applications. This is useful since you might not plan a feature for your store and realize you need it.
Even though there are some beautiful-looking stores run with Shopify, designing them can be a bit tricky. Since it doesn't come with a drag-and-drop editor, creating the desired user interface can be challenging. If you want to support SEO and your brand with a blog, Shopify does come with needed functionalities but compared to other alternatives; they are pretty limited.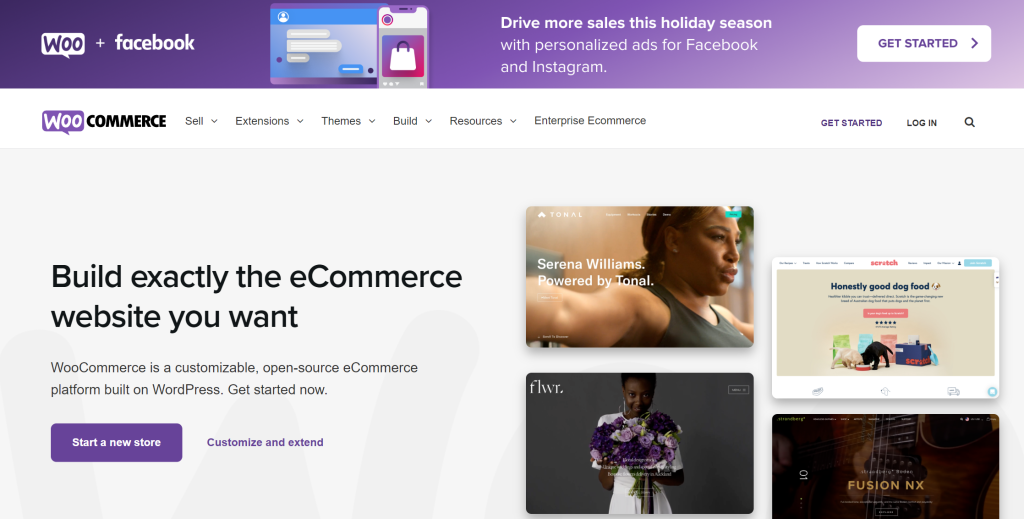 When compiling a list of the best platform for a specific purpose, skipping WordPress from the list is challenging. In this case, the spotlight is on WooCommerce. This plugin is an excellent solution if you already have experience with managing a WordPress website. 
This solution has many advantages, the main being an enormous library of plugins available all over the internet. On the other hand, it is a time-consuming and unreliable solution if not managed by an expert. This is because you are responsible for security and any other problems that emerge from the technical perspective.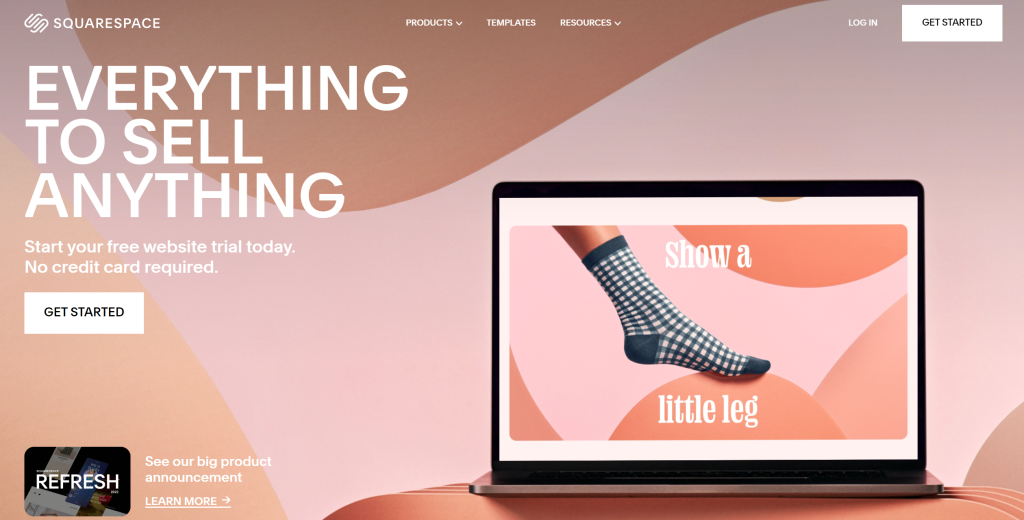 Another popular tool for building websites is Squarespace. As the name suggests, this platform offers building blocks (squares) that can be easily moved around and arranged in a desired way. This makes creating visuals easy, even for inexperienced users. Another highlight is the payment and checkout features which are core parts of this platform.
Even though rearranging visuals is straightforward, achieving a specific design that you have in mind can be challenging. This is due to the limited number of layouts and design features Squarespace offers.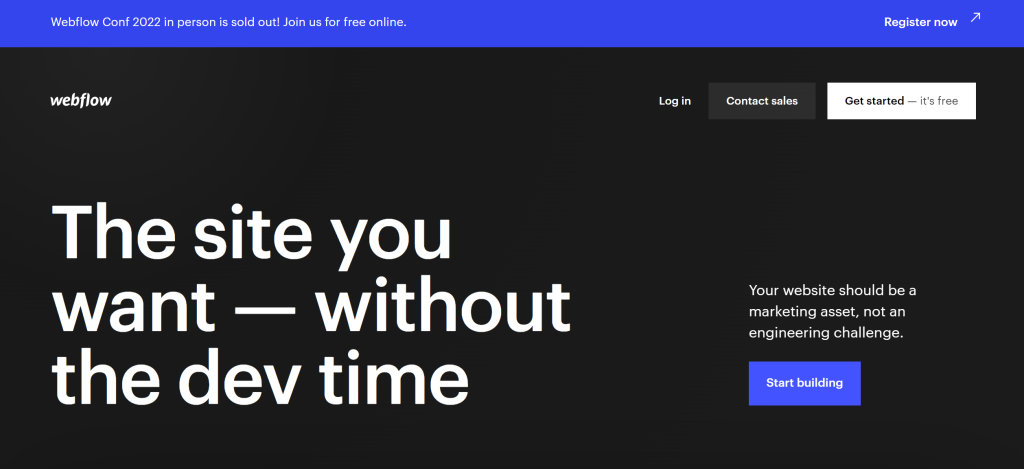 Next on our list is Webflow, which recently gained popularity for its advanced features. If you are an absolute beginner and want to build your first eCommerce store with Webflow, this is your lucky day. A big community around it and a course called Webflow University will give you a great insight into how things are done.
Before building your online store in Webflow, consider that the support you can get from this company is limited. This means that you will spend a lot of time consulting others on forums or hiring somebody for more complex solutions since Webflow doesn't have an app market for extensions.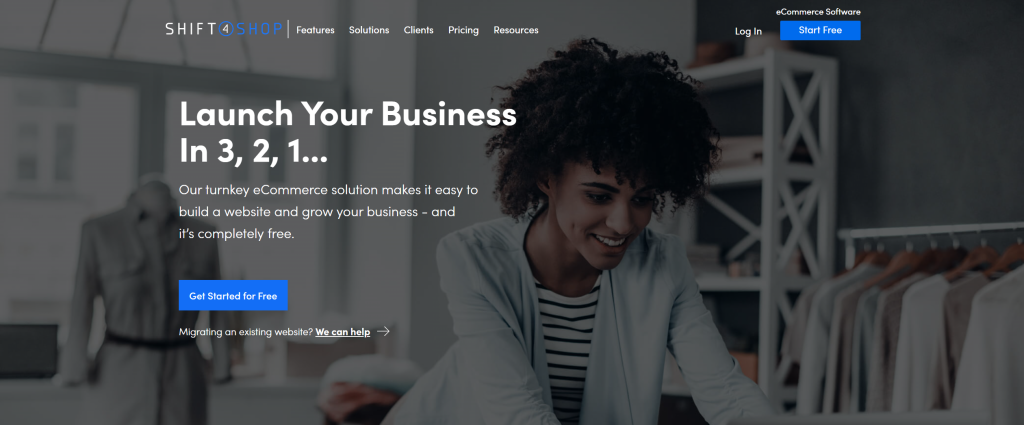 Shift4Shop is a reliable and secure platform oriented towards creating a safe environment for everybody. This platform has certain flaws, but their team's efforts in the backend are genuinely unique. 
With this platform, you will have a head start when ranking in Google since it comes with many SEO features and optimization. However, feedback that Shift4Shop gained from users indicates that more work should be put into this platform. Still, if security is your first and only priority, this platform might offer what is needed.
Conclusion
It is indeed challenging to say what is the best platform, considering multiple factors, from design to the interface. Gigrove does stand out as the best solution at the moment, regardless of your niche target audience and geographical location. The direction technology is taking is simplicity combined with powerful features, and this platform is the best example.